Many of the traditional Chinese New Year practices are centered around food, whether snacks or meals.
It's also a tradition to welcome guests with tea and various goodies when they visit.
This is why many of the Chinese New Year snacks have auspicious symbols of good fortune and wealth.
CNY Goodies That Will Bring You Longevity & Fortune
Pineapple Balls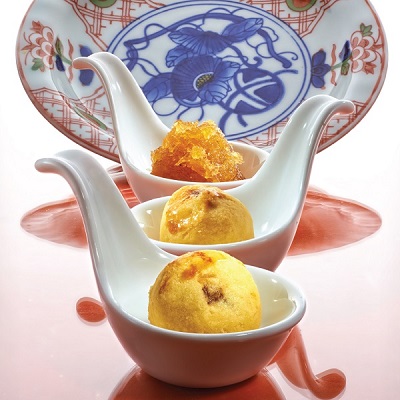 Pineapple translates to "ong lai" in Hokkien, which means "fortune come".
Known for the tangy pineapple jam encased in buttery pillows of the melt-in-your-mouth goodness, Pineapple Balls are a must-have for all festive occasions, especially Chinese New Year!
Almond Cookies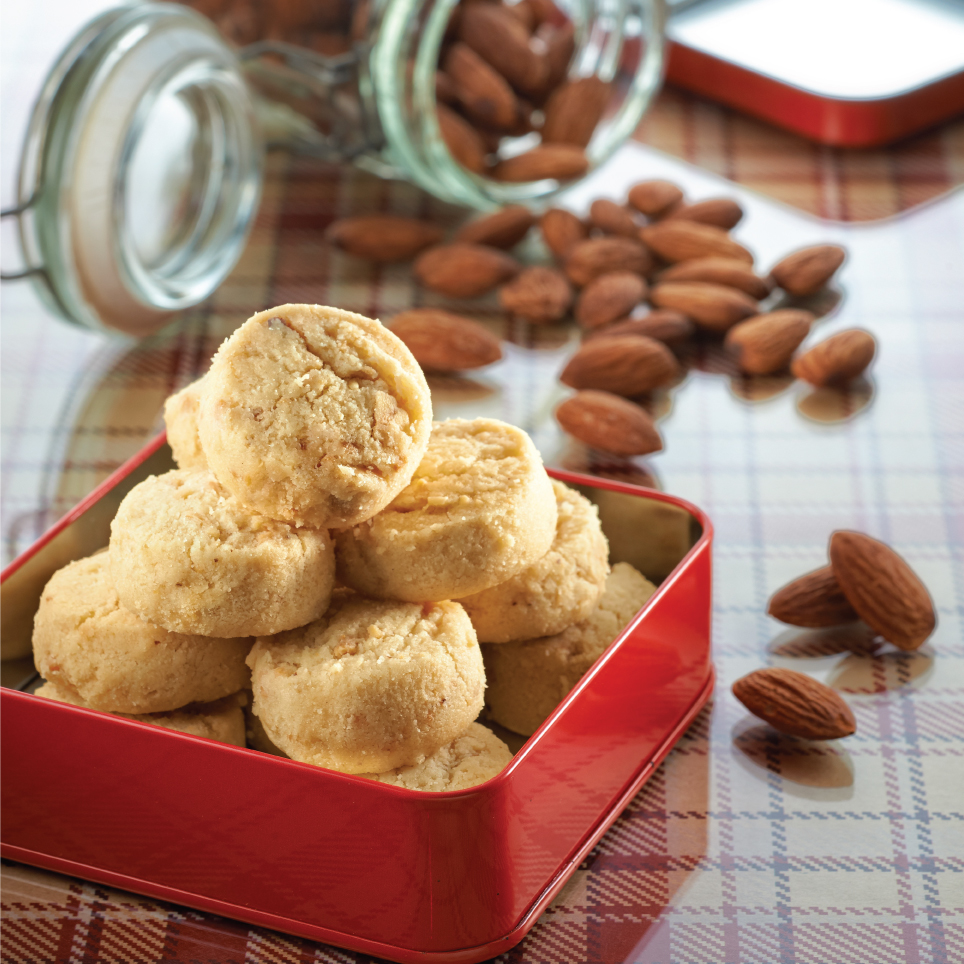 Not only do they taste good, but almond cookies also symbolize coins and are thought to bring good fortune.
The mild saltiness of the almond balances out the cookies' sweetness and is a hit among all ages every Chinese New Year.
Cashew Nut Cookies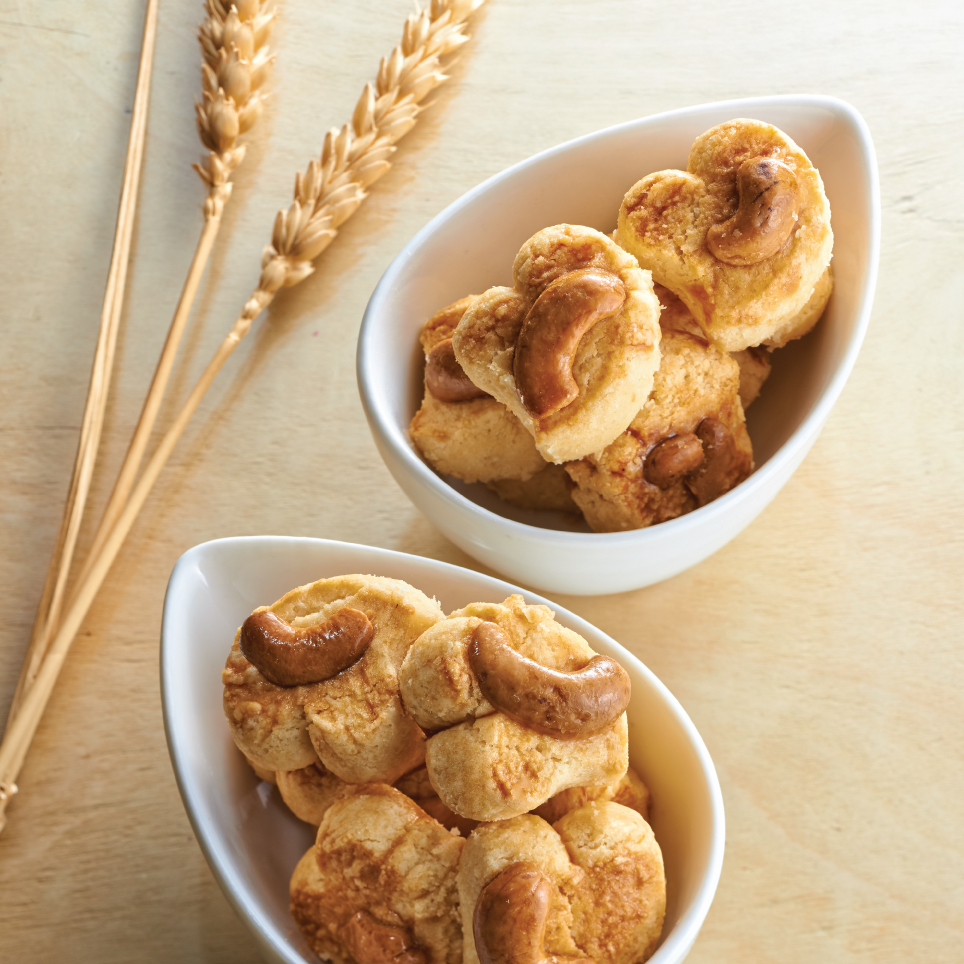 A traditional nutty flavour that will not disappoint you this Chinese New Year.
Said to bring fortune as the nuts resemble the unique shaped ingots used as currency in the past.
Peanut Cookies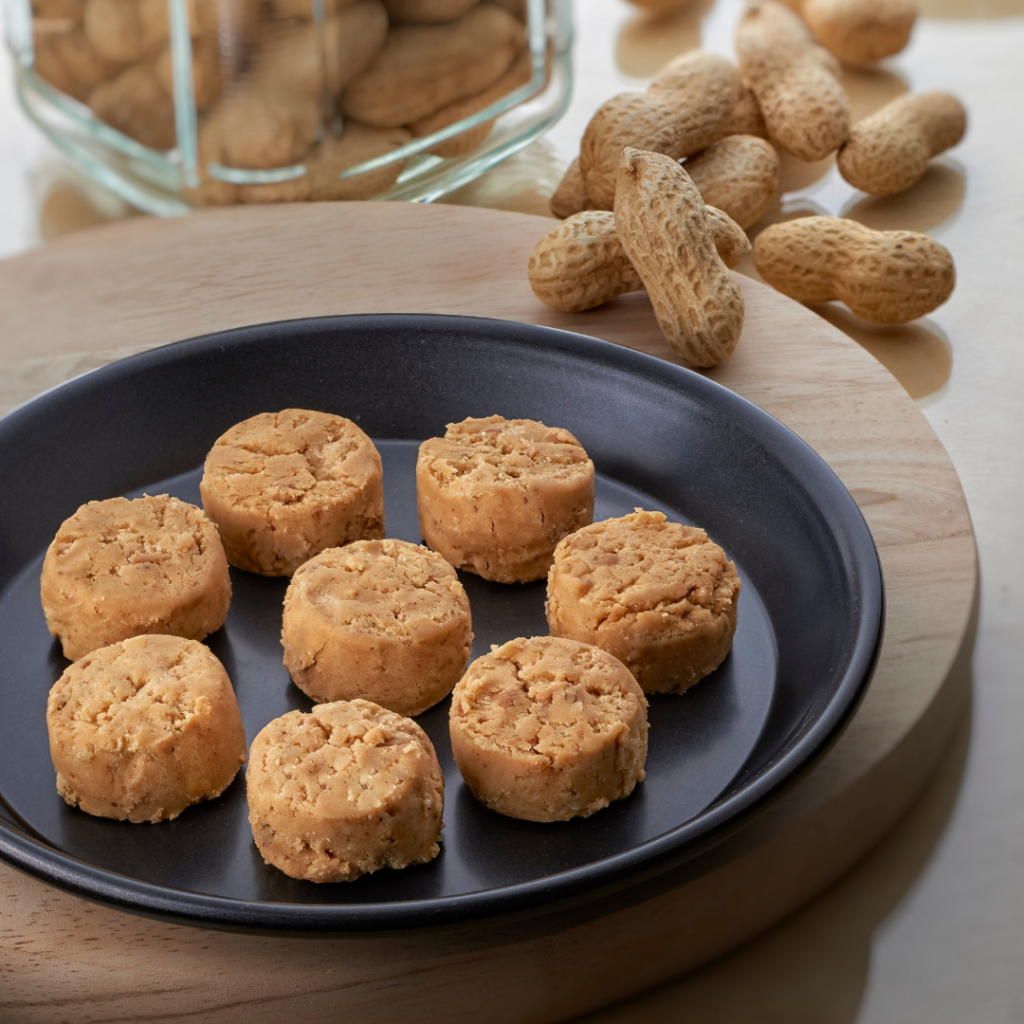 They symbolise longevity and health.
No wonder they are so loved during Chinese New Year thanks to its significance and distinctive creamy texture!
Shrimp Rolls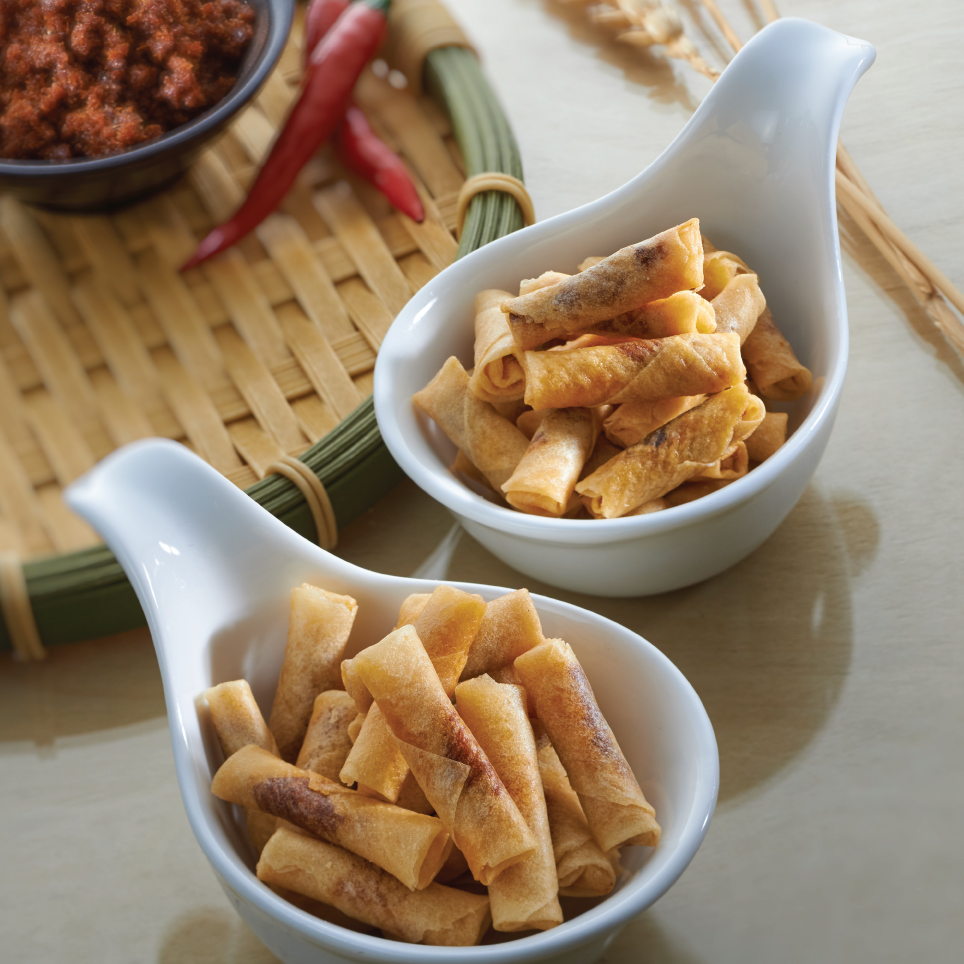 Shrimps represent good fortune and happiness while spring rolls represent wealth.
Their rectangular shape also evokes images of gold bars too.
An aromatic taste of shrimp married with mild spice and crunch with every bite.
Arrowhead Chips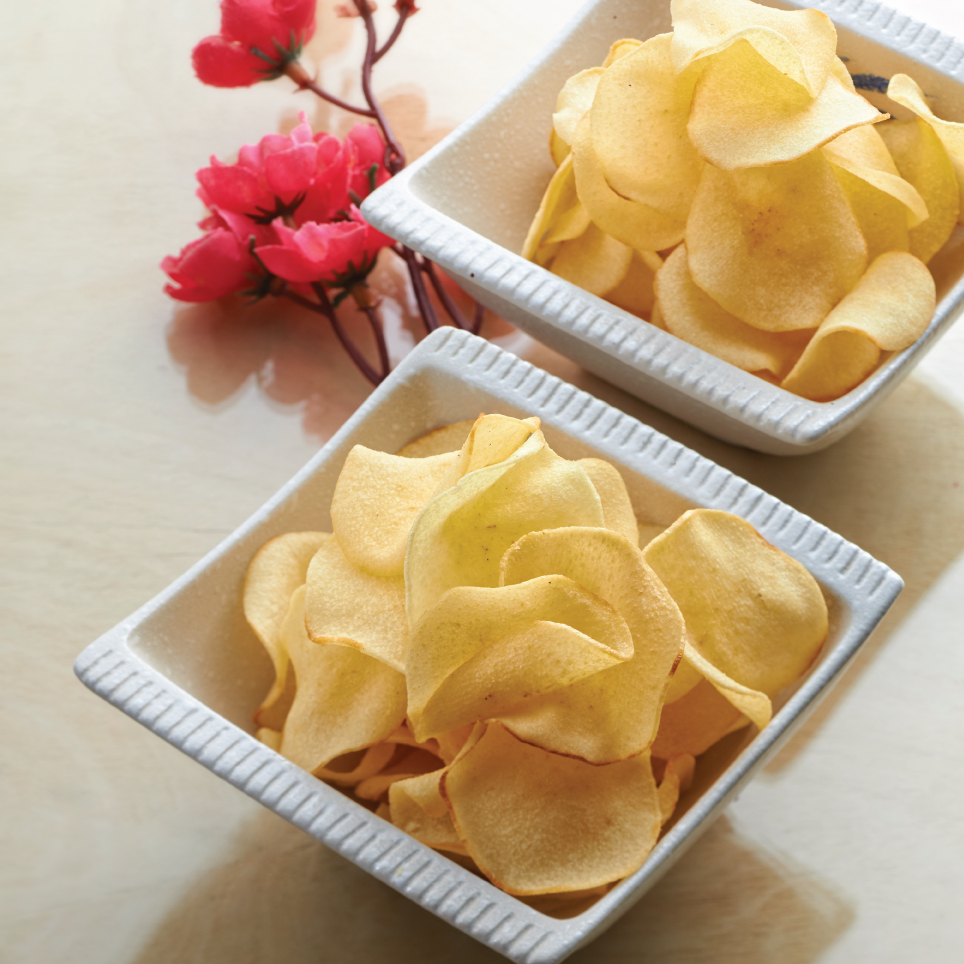 When sprouted, the arrowhead plant's leaves are tall, upward-pointing, signifying continued growth.
These flavourful, paper-thin chips are lightly salted and baked to perfection!
Why Fortune Is Important During CNY?
Setting yourself up for success at the beginning of the new year is important.
The Chinese New Year customs are meant to bring prosperity and increase riches, happiness, luck, and longevity—all essential qualities that everyone should be able to experience.
Such is the role money plays that visitors often greet each other with "Gong Xi Fa Cai" which means "hope you get rich"!
Why Do We Give Gifts And Hampers During CNY?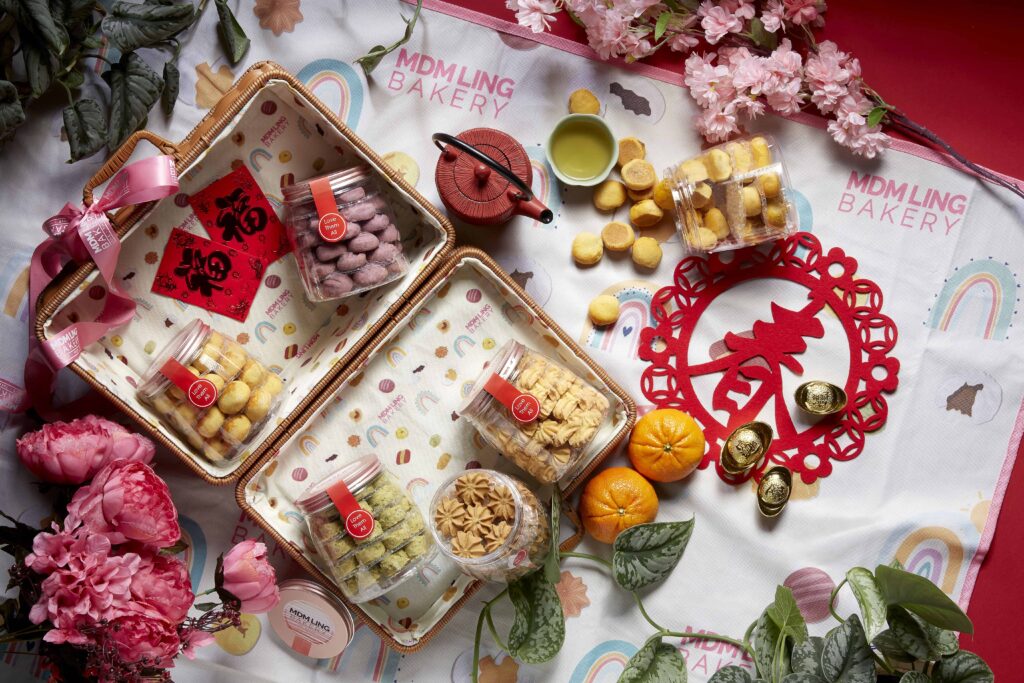 Chinese often give gifts to their loved ones to express their best wishes for the upcoming year, and to show respect and gratitude.
Some of the common gifts include hongbaos (red envelope), chinese tea and gift hampers.
Hampers are given to loved ones, friends, and business companions as blessings and good wishes for the New Year and to show appreciation for their generosity.
Such is the demand that bakeries like Mdm Ling Bakery even offer Halal-certified, vegan and vegetarian goodies!
If you're planning to get for your clients, you can even order customised hampers or personalised corporate gifts.
Many would also offer free delivery too.
What And When Is Chinese New Year?
Chinese New Year, also known as Lunar New Year is an annual 15-day festival that marks the start of a fresh year.
It is one of the most important holidays in some Southeast Asia countries, including Singapore.
In 2023, Chinese New Year will begin on 22 January.
This also marks the zodiac transition from the Year of the Tiger to the Rabbit.
Personal greetings are often related to wealth and prosperity.
Other Common Goodies Eaten During CNY
But not all snacks are related to wealth, as seen from some other common Lunar New Year favourites.
Love Letters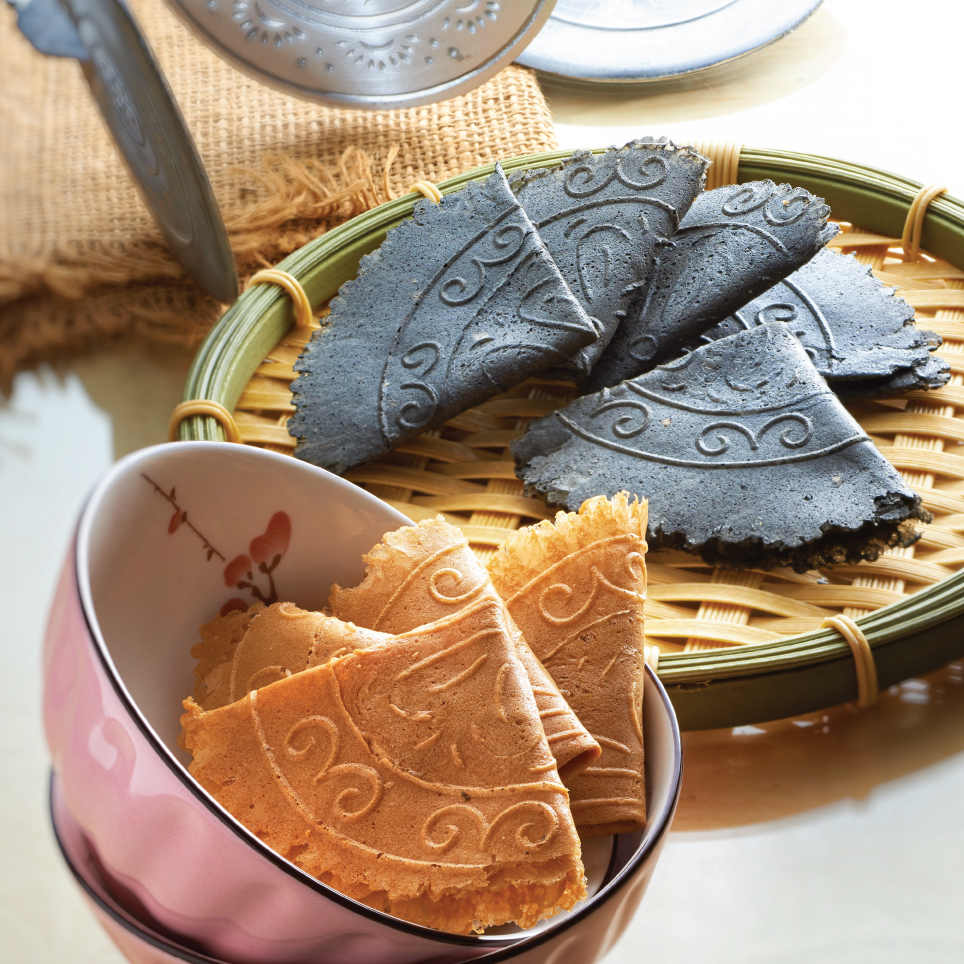 Light and crunchy, these traditional flavoured delights are made with our homestyle Chinese New Year recipe.
Kueh Bangkit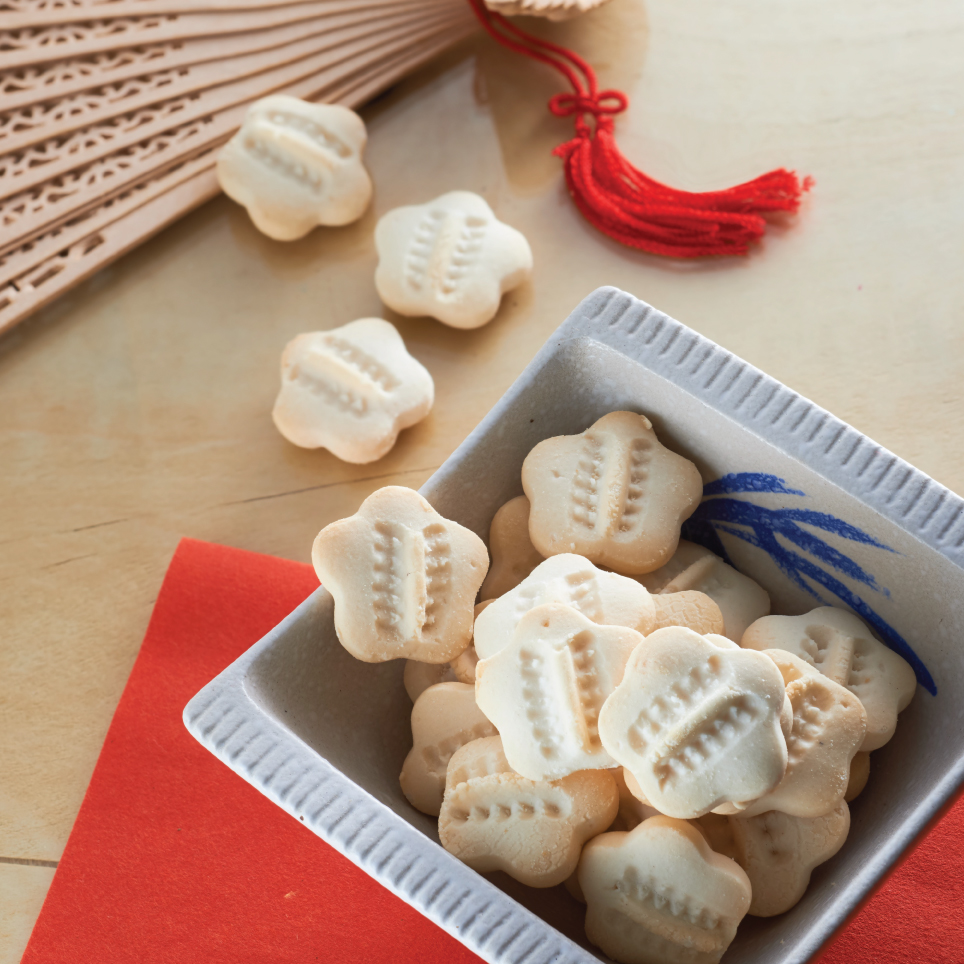 This light and delicate favourite will melt in your mouth instantly!
Bak Kwa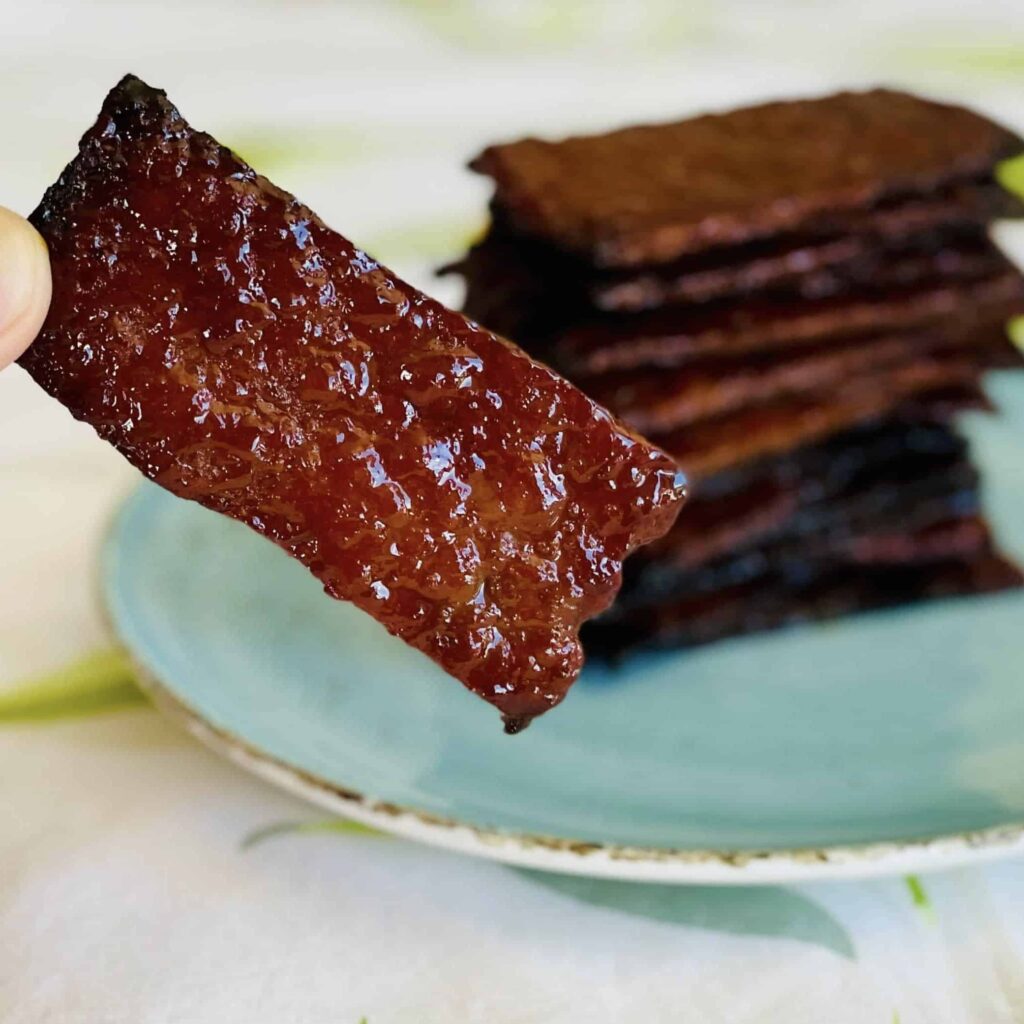 A snack commonly made with pork and marinated with sugar, honey, salt and other spices.
Where To Buy CNY Snacks In Singapore?
These goodies are usually available for pre-order from November, and you can find them at supermarkets or online retailers such as Mdm Ling Bakery.
Mdm Ling Bakery also offers free delivery for orders above $60, so you can get their best-selling goodies delivered conveniently to your doorsteps.
Such online bakeries would also allow you to take advantage of their early bird sales, but choose your own preferred delivery date nearer to Chinese New Year for maximum convenience.
And if time is of the essence, then you could also order via Grab or Shopee too!
Alternatively, you could order yours from restaurants like JU Signatures, or artisan bakeries such as La Levain.
Not to forget, Takashimaya's annual Chinese New Year fair, where you can try samples before purchasing!
So hurry and order now before your favourites sell out! 
Don't miss out also: