A polite guest is never empty-handed when visiting, no matter what the occasion, and Deepavali is no different.
And this is especially true among food-obsessed Singaporeans, where festive snacks play such a big role.
But is it ok to buy your Diwali cookies from online bakeries? Or must we bring home baked biscuits when we visit?
Read on for what goodies to bring for your next Deepavali party, especially if you don't have the time to bake.
Who knows? It might even score you an invite to next year's party
Importance of Diwali Snacks
Many enjoy sweets during Deepavali to usher in the holiday, and offer them with prayers.
In Singapore, many will also bring such goodies while visiting, or send snacks if they are unable to meet.
The practice of gifting snacks is so common that many bakeries offer Deepavali themed sets with their best-selling cookies to save you the hassle and add to the festivities.
In fact, Mdm Ling Bakery's festive sets include a Deepavali gift card too so you can pen your well wishes to your loved ones.
Many organisations have even partnered us to curate corporate packages and hampers for their staff and colleagues.
Is It Okay To Buy Your Deepavali Cookies? And Where Can We Buy Them?
While many still enjoy traditional home made delights, store bought cookies have become increasingly common.
Not only are they easily found in supermarkets, but some online bakeries like Mdm Ling Bakery even offer free delivery for extra convenience.
We also have Halal and vegetarian options too so everyone can join in the fun.
You can also be assured that you'll be giving quality gifts, at great value, but without any hassle – a key factor for less confident bakers.
In fact, you can even take advantage of their special promotions to save big, especially for time-pressed individuals.
Deepavali Snacks You'll Love
Pineapple Balls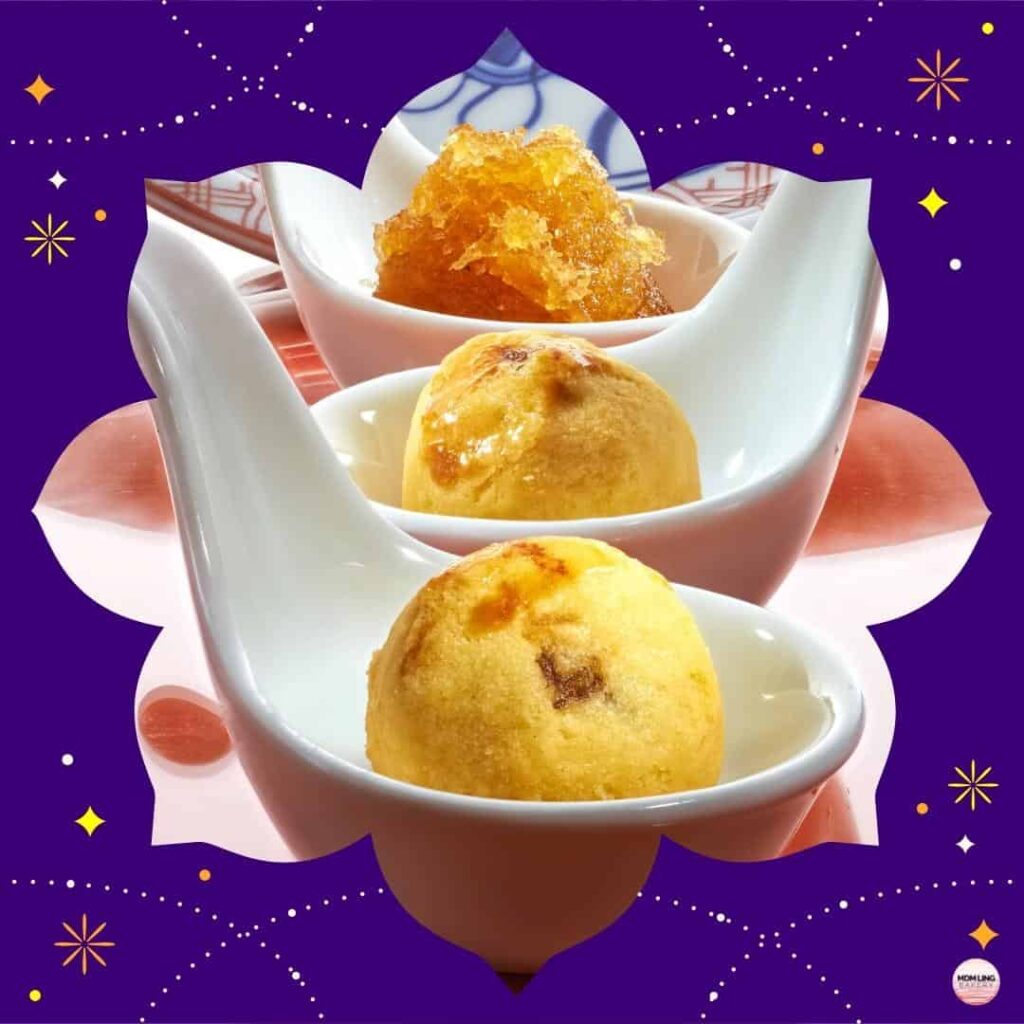 Symbolising prosperity, our Premium Pineapple Balls are a festive must-have even for Chinese New Year and Hari Raya!
The buttery pastry and tangy pineapple jam will have you reach for another piece in no time.
Kopi Siew Dai Cookies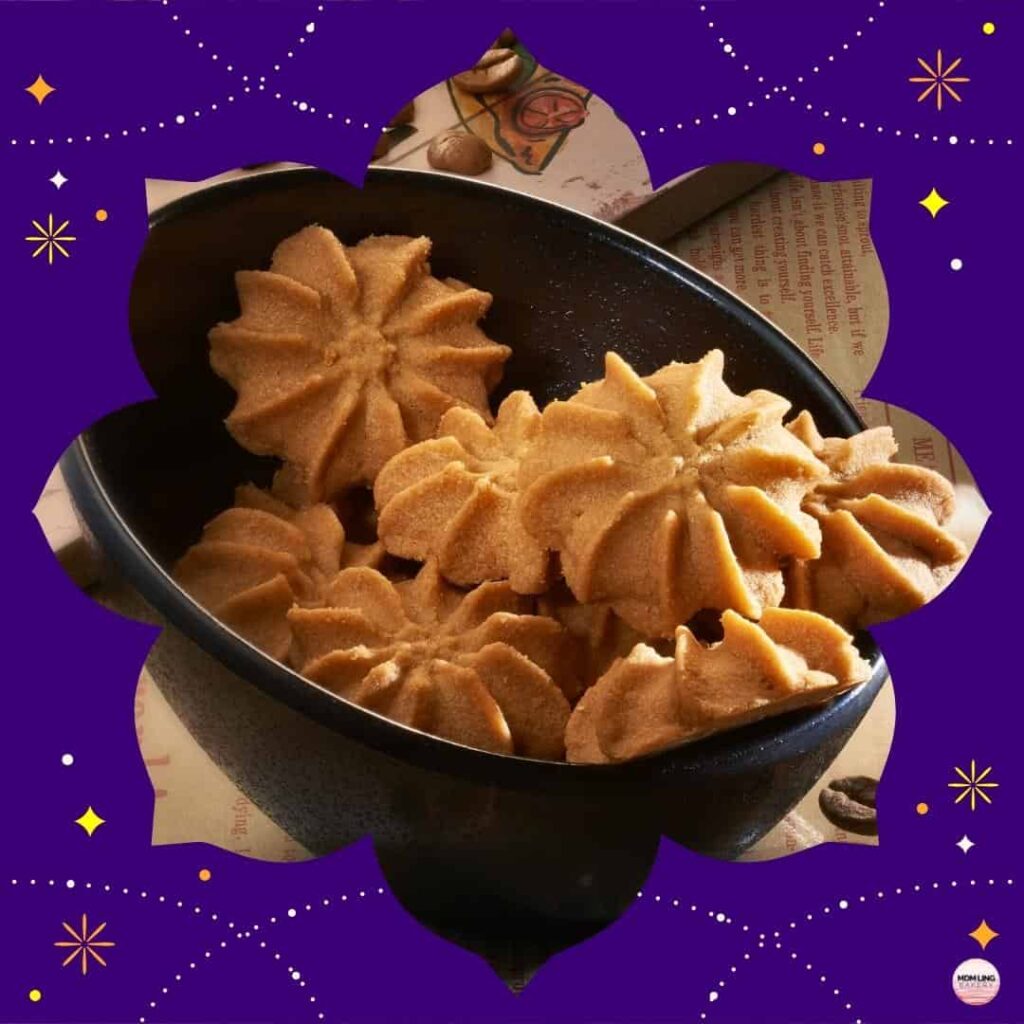 Our Kopi Siew Dai Cookies provide a pleasant contrast as most traditional Diwali sweets are deep fried or rich in ghee and/or sugar.
Every bite will perk you up and is akin to having your own java hit!
Almond Cookies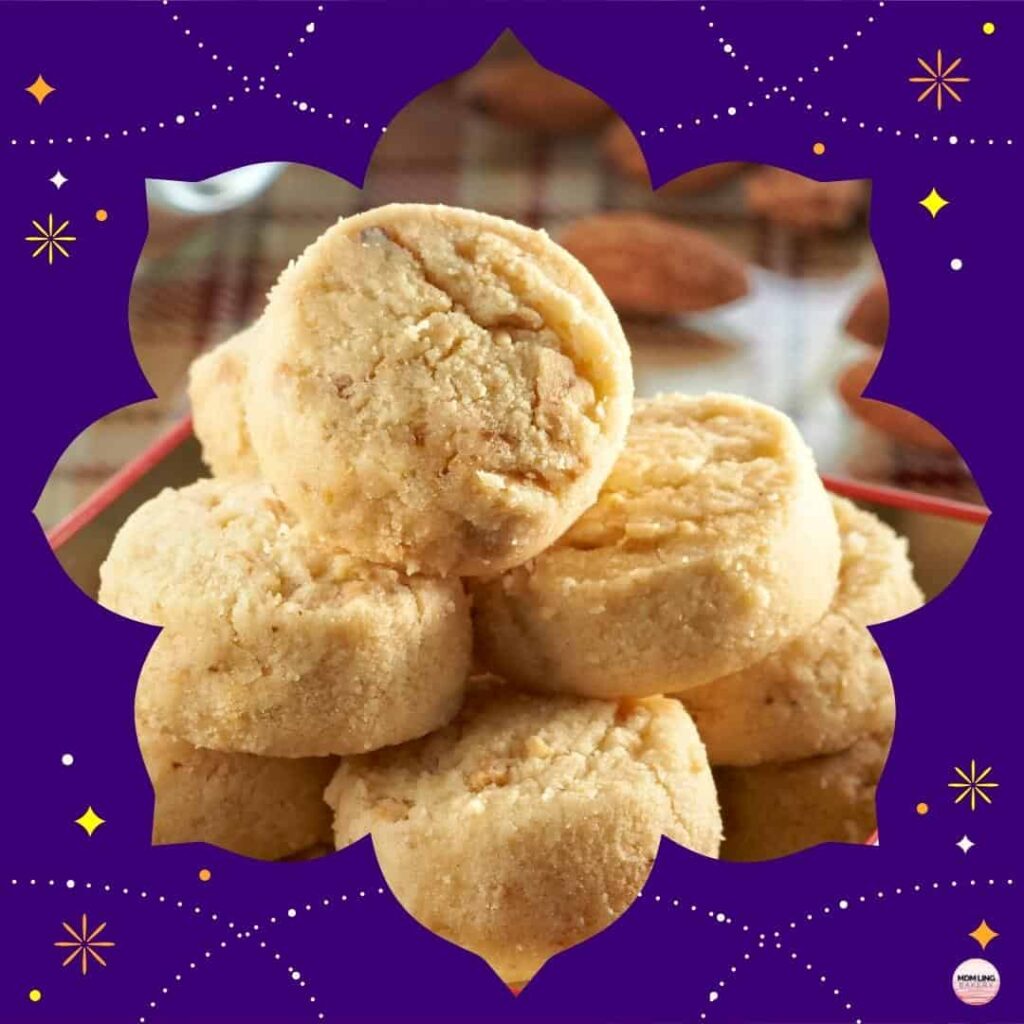 Suitable for vegans, Almond Cookies symbolise good fortune and luck because of their coin-like shape.
Similar in texture to the light and crumbly nankhatai.
New Zealand Anchor Butter Cookies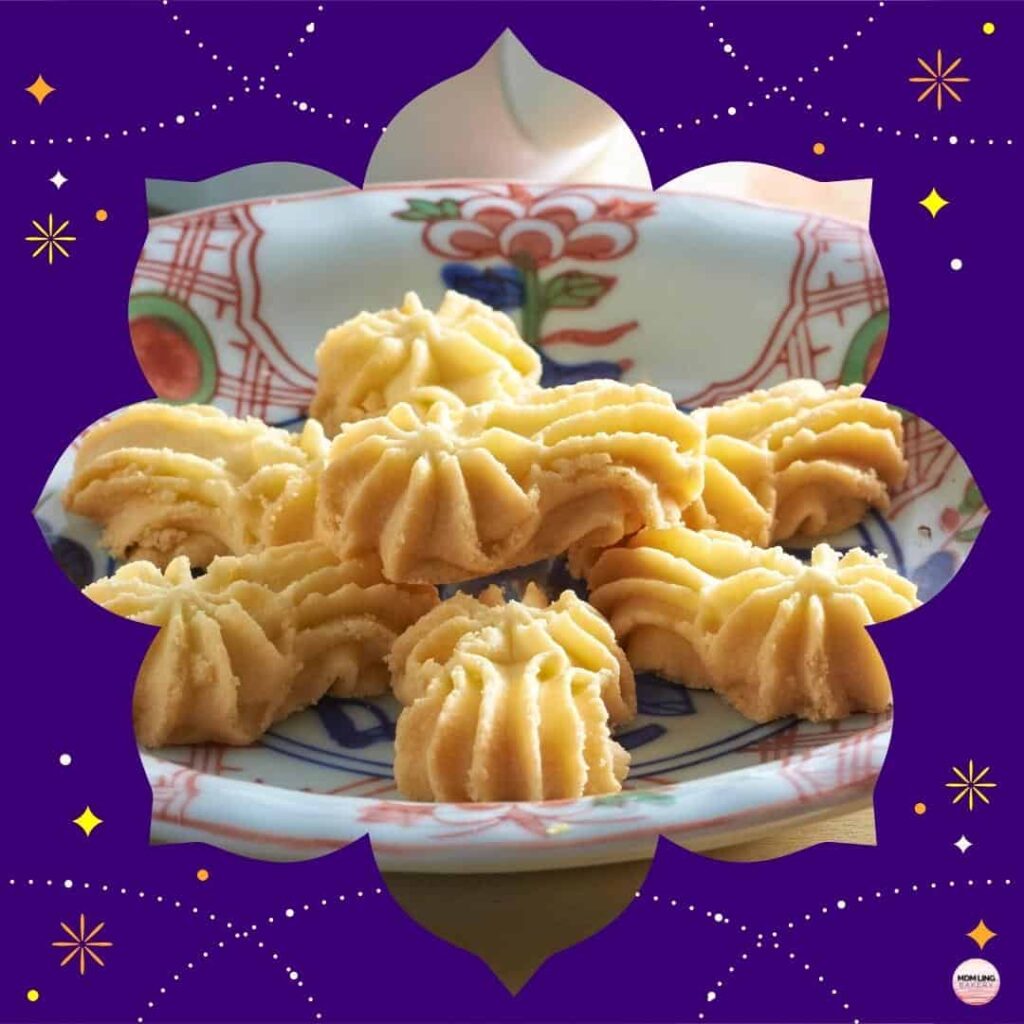 You'll be unable to stop after one piece of this classic thanks to its creamy and addictive texture!
Molten Chocolate Cookies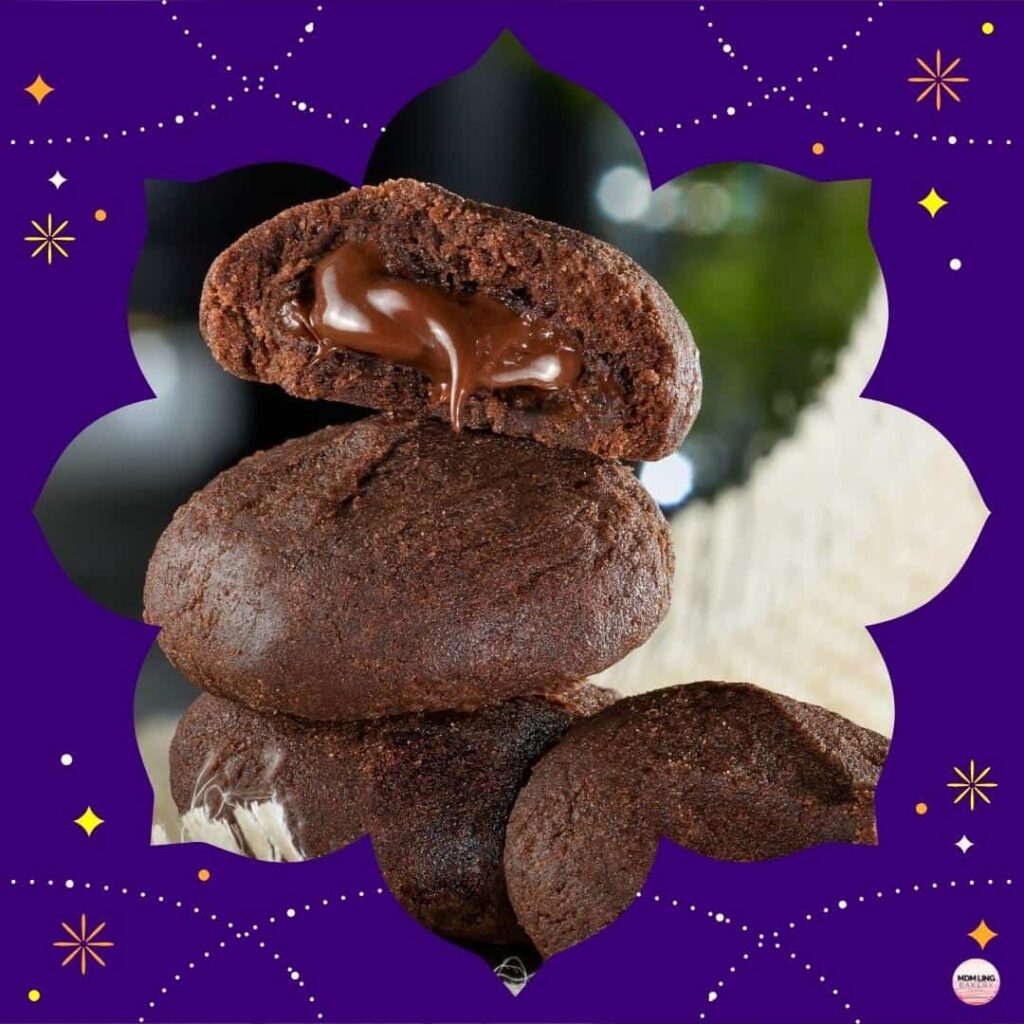 Simple yet comforting, this goodie will warm the hearts of your loved ones with its chocolatey lava centre!
Muruku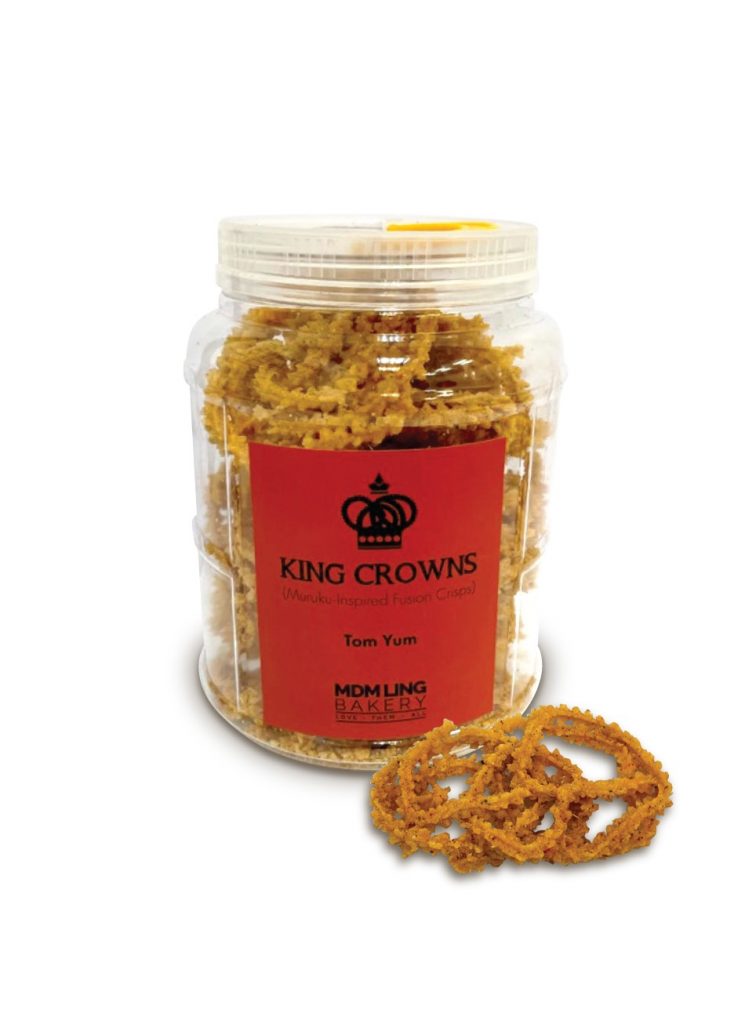 This quintiseential savoury and crunchy Deepavali snack is usually made with cumin seeds and chilli powder!
Try Mdm Ling Bakery's salted egg and tom yum versions which will entice the Singaporean's palate.
Gulab Jamun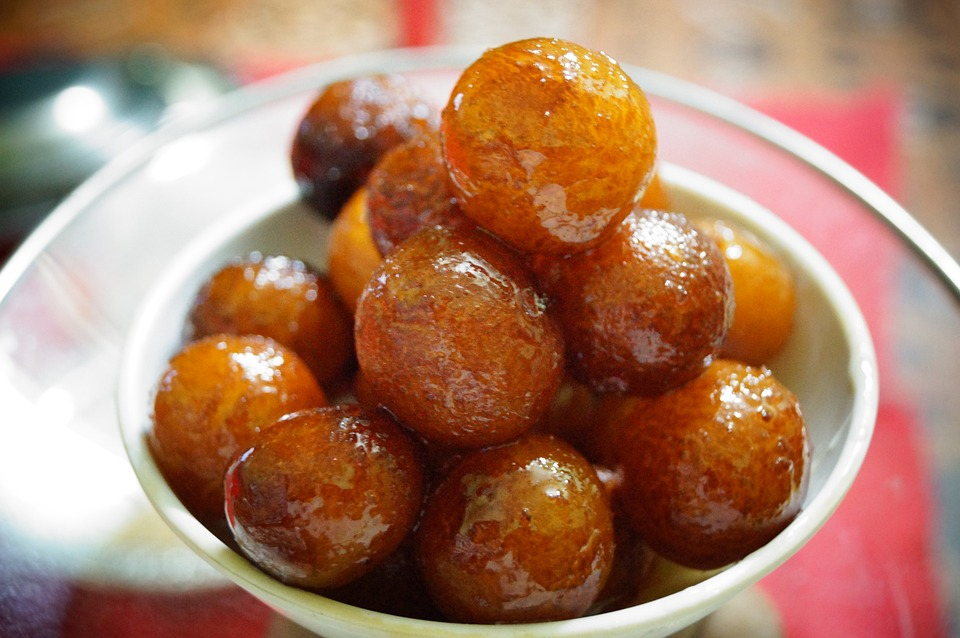 Gulab means 'rose water', while jamun is an Indian berry resembling a dough ball in terms of size and color, hence the name: Gulab jamun.
Karanji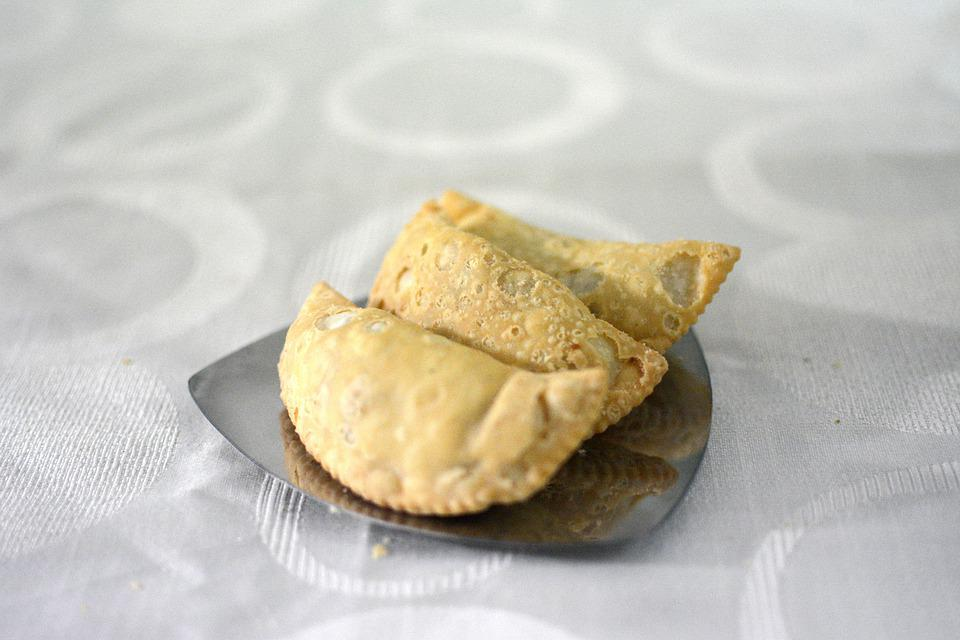 Packed with coconut, this dry snack is rich in flavour and has many varieties. Often seen in a crescent shape.
Jalebi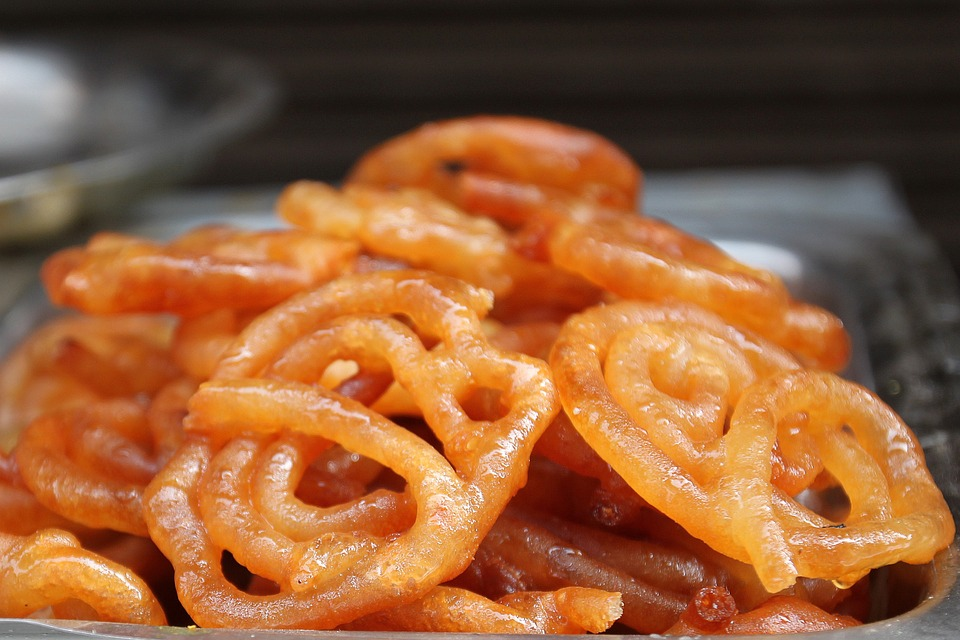 Crispy and juicy with a crystalised sugar coating, and made with flour, chickpea flour and sugar syrup.
Other Common Deepavali Questions
How is Deepavali Celebrated?
Hindus in Singapore will clean and decorate their home with lamps and rangolis, as well as offer prayers to the goddess Lakshmi.
They will also gather for meals, and sometimes invite their non-Hindu friends to join them too!
What is Deepavali?
Deepavali is a significant occasion in the Hindu calendar and symbolises the triumph of light over darkness and good over evil.
Southern India celebrates it as the day that Lord Krishna defeated the demon Narakasura.
In western India the festival marks the day that Lord Vishnu sent the demon King Bali to rule the nether world.
Also known as Diwali or the Festival of Lights, it usually takes place during October and November.
What's The Difference Between Diwali and Deepavali?
Deepavali is a 4-day festival celebrated in the south Indian states, while Diwali is a 5-day festival celebrated in the north Indian states.
What Are Some Common Diwali Activities?
Apart from spring cleaning and offerings, many will play cards as they believe it brings good luck in the next year.
They also light oil lamps as the warm glow is considered auspicious and represents the triumph of light over darkness.