BULK AND CORPORATE CNY GIFT ORDERS
At Mdm Ling Bakery, we mean business. Serious business.
We've served over 140 Fortune 500 Companies, MNCs, Government Organizations and SMEs and the list is growing!
Taking care of our corporate customers is an integral part of Mdm Ling Bakery's business.
We'll make you look good with experiences your partners will enjoy– from customised hampers, personalised corporate gifts, CNY staff bazaars, exclusive private tasting sessions, corporate roadshows, staff welfare packages to office pantries.
We also have Halal and vegetarian/vegan gift packages to show your colleagues, clients and business associates how much you care.
So contact our Corporate Experience Team at 8428 6006 or [email protected] and find out about our customised corporate packages and discounts today!
Trusted by Media and Various Organisations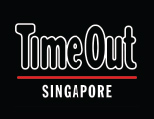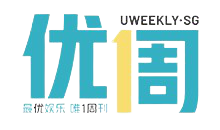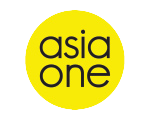 A BIG THANK YOU to the corporate partners who have showed us their
unwavering support.
Teng Lee
Repeated purchase and the Pau is freshly made. Customer service is good and communication with buyer is good. Recommended. Hopefully continuedly maintain this good standard.
Wendy Kan
So glad that Mdm Ling baos are now avail at major Fairprice NTUC outlets now n hence I was able to buy n try them without much hassle - previously it seemed to be oos on their website most of the time. My family n I are now regular buyers of the baos. Each family member has his own preferred flavour but I think all 3 (red bean, lotus seed, salted yolk lava) are nice in their own way. Btw, their salted yolk filling is really in lava consistency, which is uncommon for this flavour among the various supermarket brands for baos. All the baos hv smooth, generous fillings. Red bean bao is notably fluffy. All taste pleasantly sweet n fresh. Last time I checked, their ingredients are also pretty simple without much artificial additives. Definitely worth recommending these delicious baos to others!
Amy Chua
Thanks for the delicious mooncake. My daughter loves it
Sandy Ng
Dear Mdm Ling Bakery, it has been a great pleasure connecting with you on my mooncake orders for my team! My team loves your neatly packed gift boxes, overall lovely comments received! Thank you very much & would love to connect with you again for future sweet treats! 
Danielle Lim
Recently placed on order online from overseas for a friend and ran into a few issues resulting to miscommunication and order was not delivered on the date I've selected. My friend was waiting for the delivery the whole day. After contacting Mdm Ling on the phone the next day, I was happy that my order was completed within a few hours. My friend and I also received a voucher as a form of apology for the error. Most importantly, my friend LOVED the cookies and I'm sure I'll be placing more orders in the future for my friends in SG ! Provided some feedback on how the service could be improved, and I hope to have a seamless service the next time