Celebrate your 2023 Chinese New Year with Mdm Ling's Bakery new CNY goodies.
And after much RnD, you'll be pleased to know that they've added 5 new unique flavours to whet your appetite if you prefer something modern!
And fret not if you still prefer the classics, because they still have over 35 well loved favourites (which many are Halal-certified and vegetarian friendly too)!
With so many options, they'll be sure to satisfy even the fussiest taste buds.
And don't forget about their attractively themed gift sets to add to the festive mood.
New Cookies
Hojicha Butter Cookies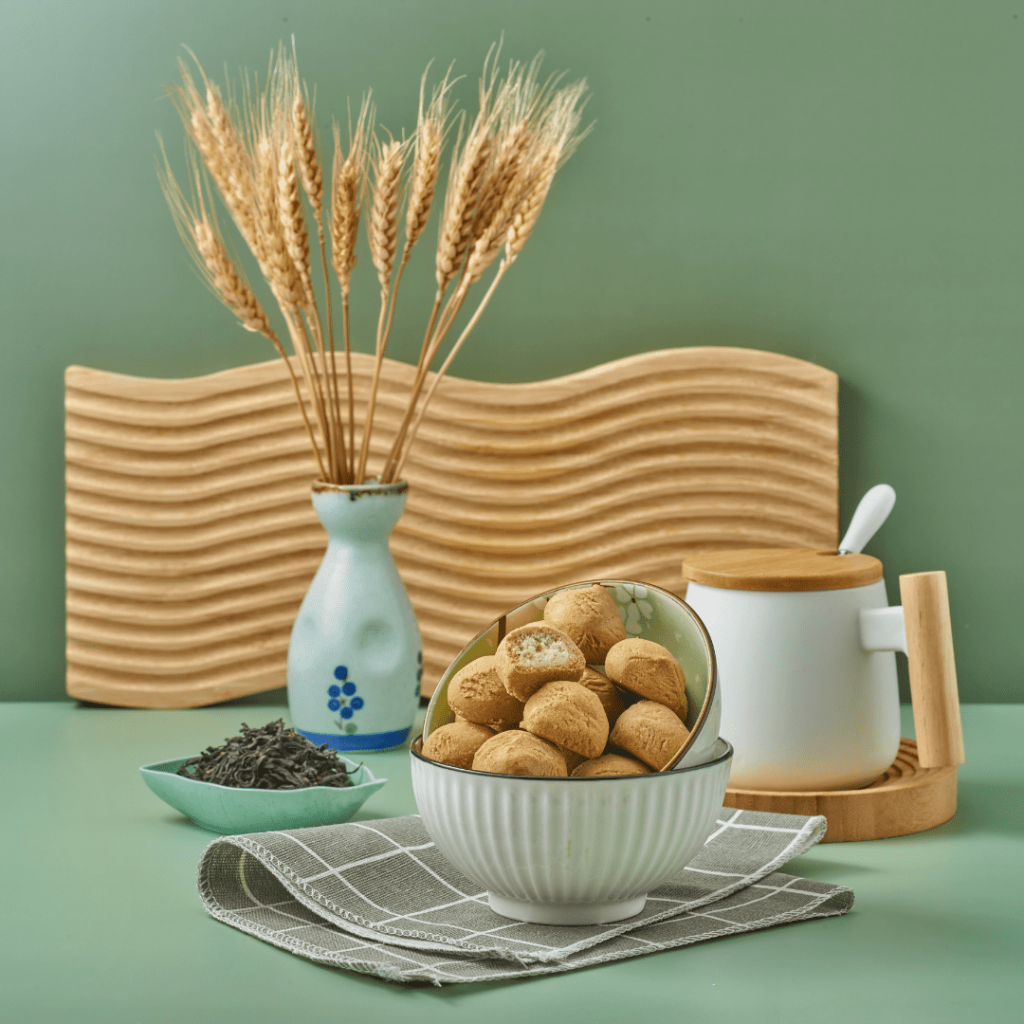 Its buttery core is delicately balanced by the toasty aroma of the roasted Japanese green tea.
With its two-part hues, this Chinese New Year combination looks as good as it tastes.
Salted Caramel Almond Cookies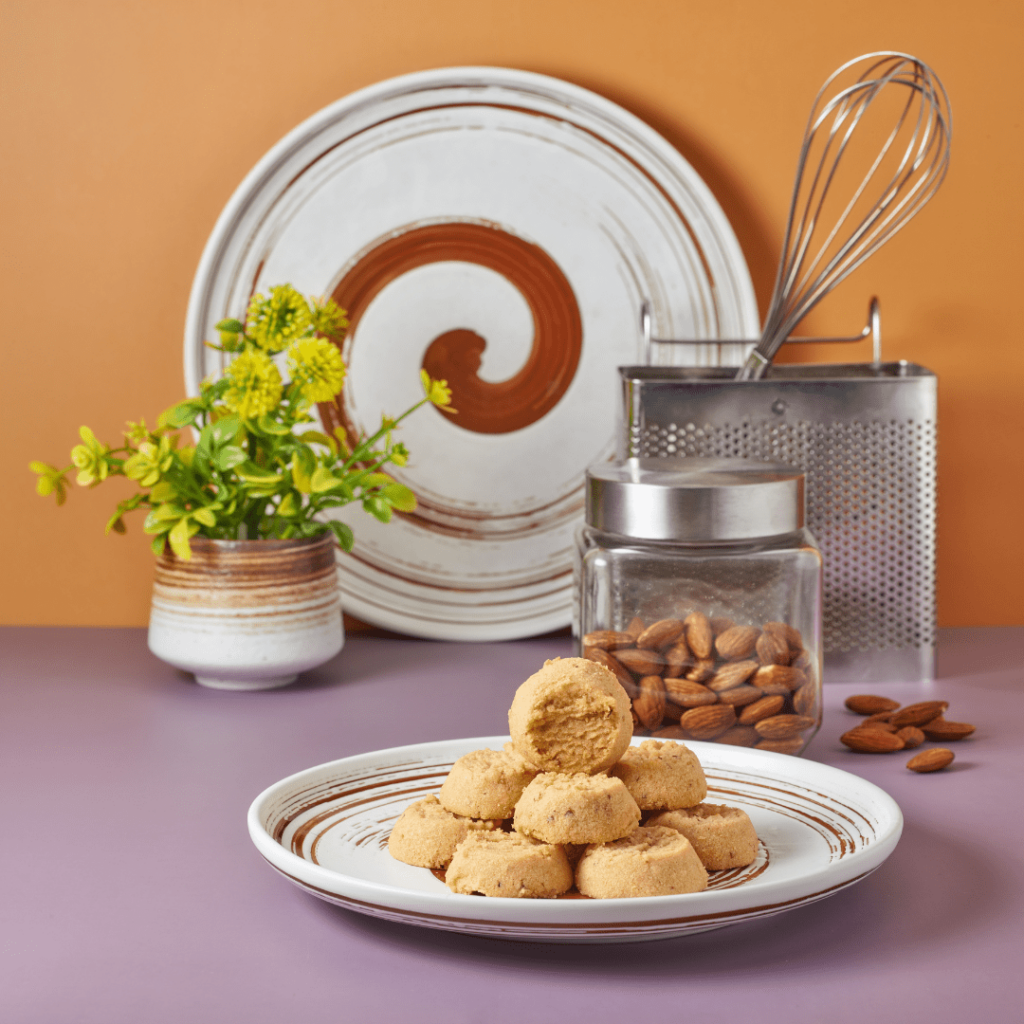 A perfect blend of buttery salted caramel and nutty almond flavors, you're sure to find sensory delight upon first bite.
They're great on their own, but wait till you try them with ice cream.
Traditional Nanyang Love Letters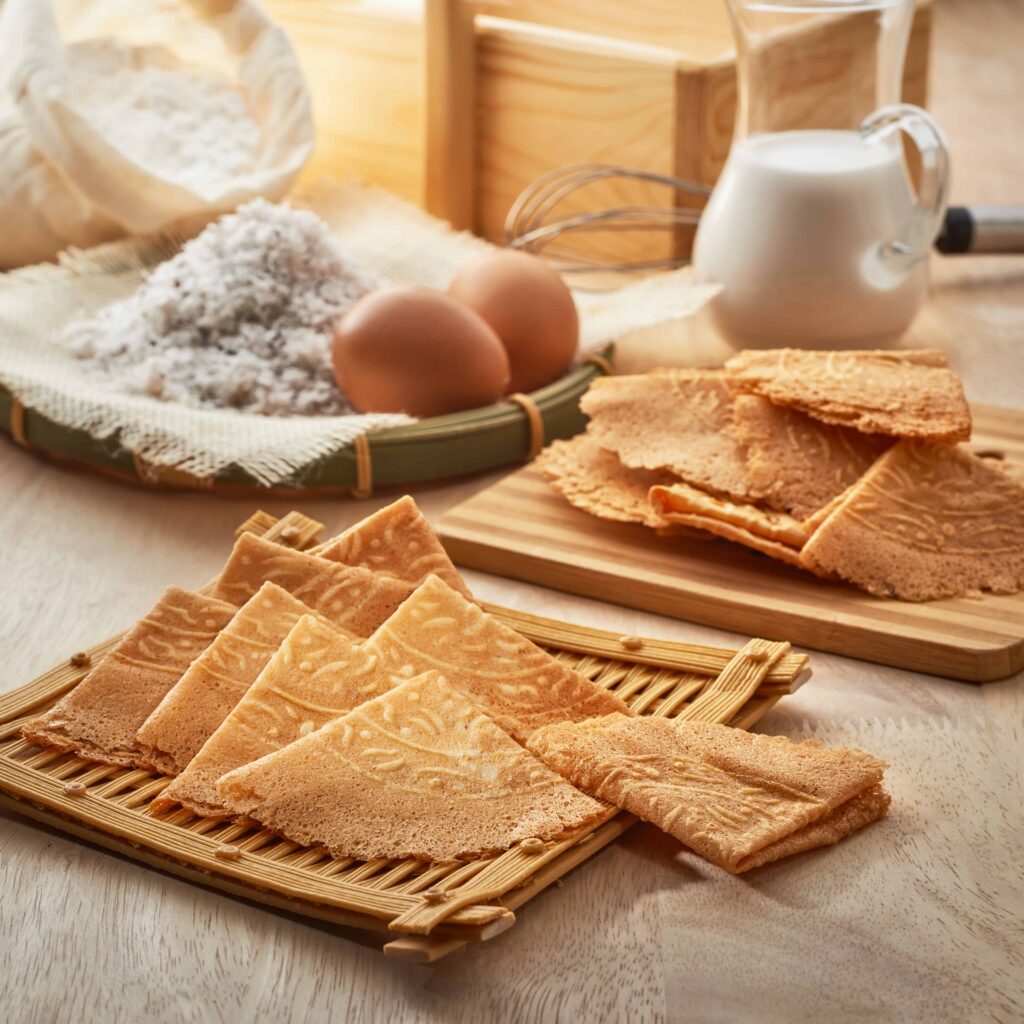 These classic love letters are made with 100% pure coconut milk and natural ingredients.
Slow-baked at low temperature, without water, preservatives, artificial colours and flavours, get ready for a taste that you'll never forget this Chinese New Year.
Nostalgic Nyonya Coconut Cookies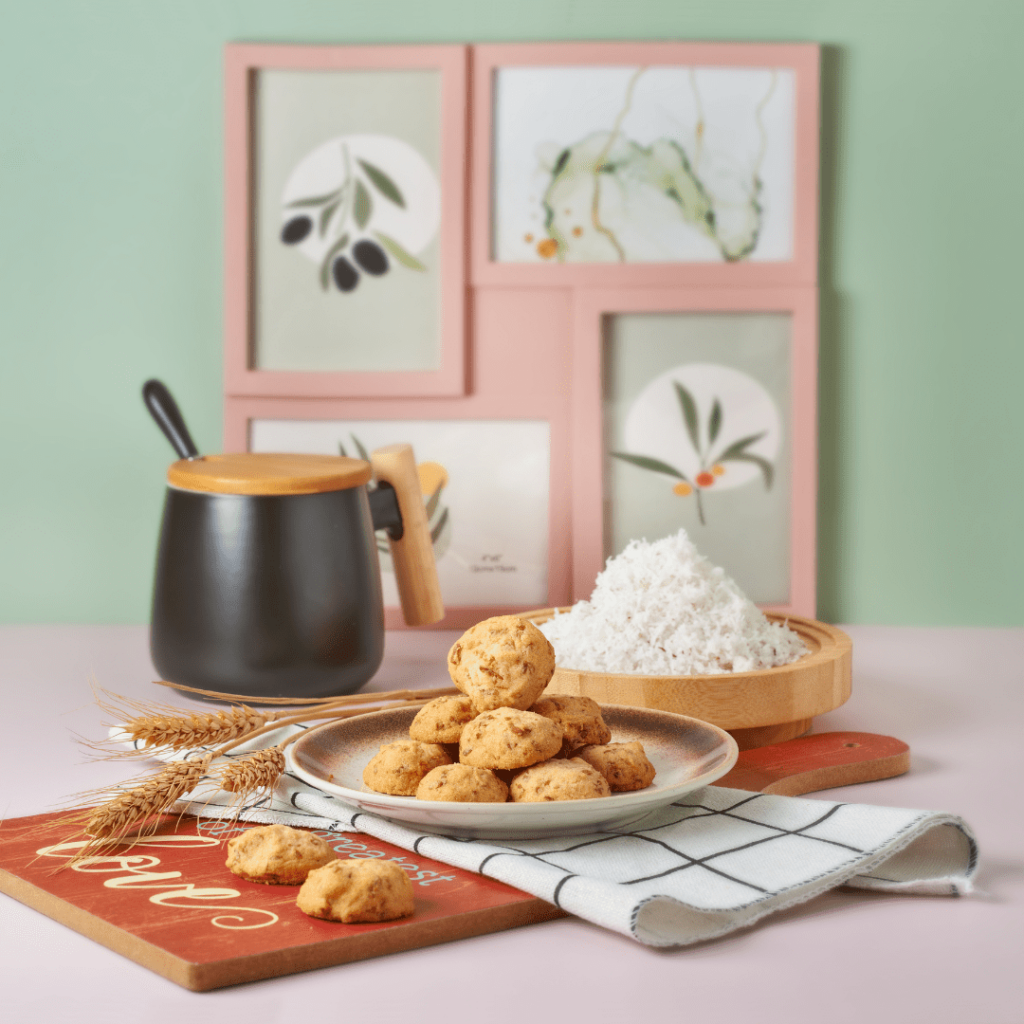 This Chinese New Year, enjoy a crunchy and fragrant snack that's an old-school favourite by biting into a burst of coconut flavour.
King Crowns (Muruku-Inspired Crisps) – Tomato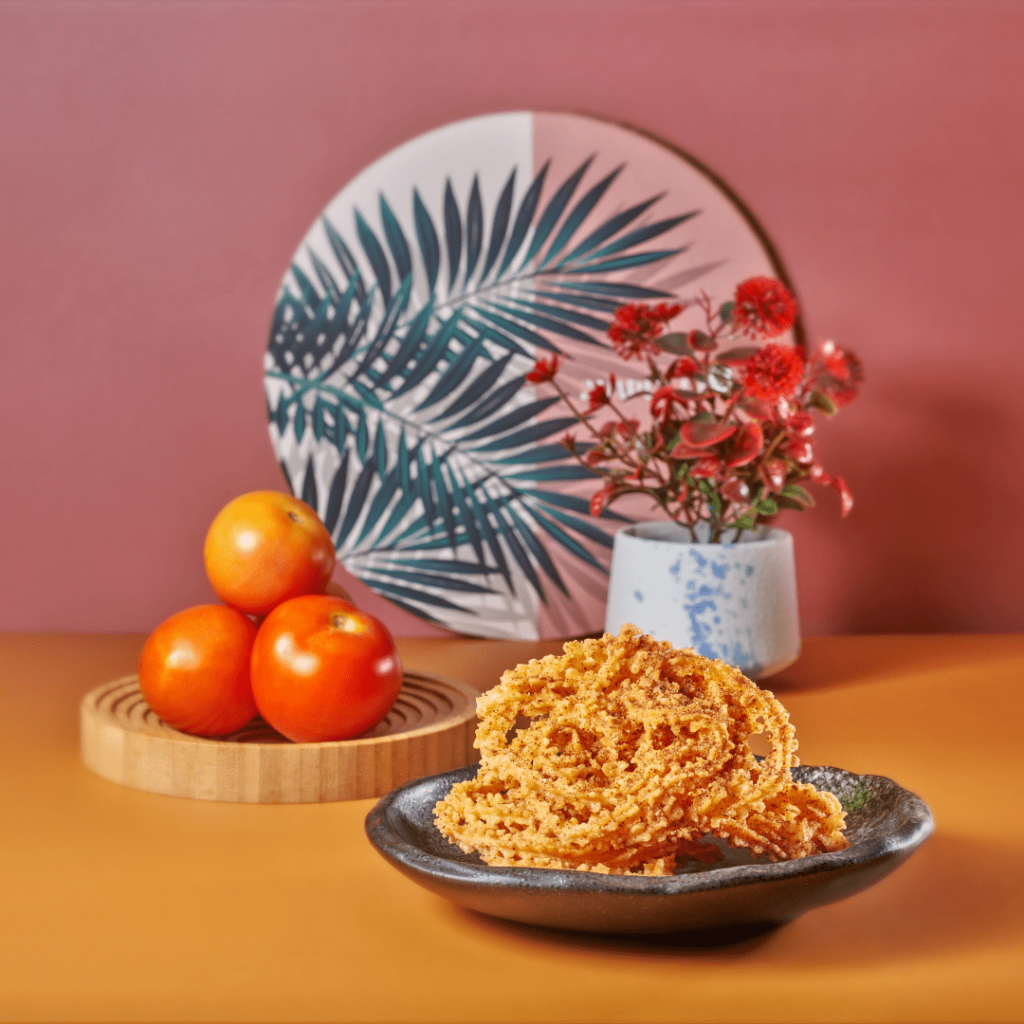 Made using a traditional Thai recipe, this crunchy treat is THE irresistible on-the-go treat this holiday season!
Gift Boxes
These intricately designed gift boxes are great to bring along when you visit your loved ones during CNY.
Spring's Abloom (4 in 1)
Look no further than our Spring's Abloom, which was specially chosen for this Chinese New Year with a collection of top-charting favourites.
The four packs—Premium NZ Butter, Signature Kopi Siew Dai, Himalayan Salt Chocolate Almond, and Premium Pineapple, are ideal as presents.
Bunny's Blossom (4 in 1)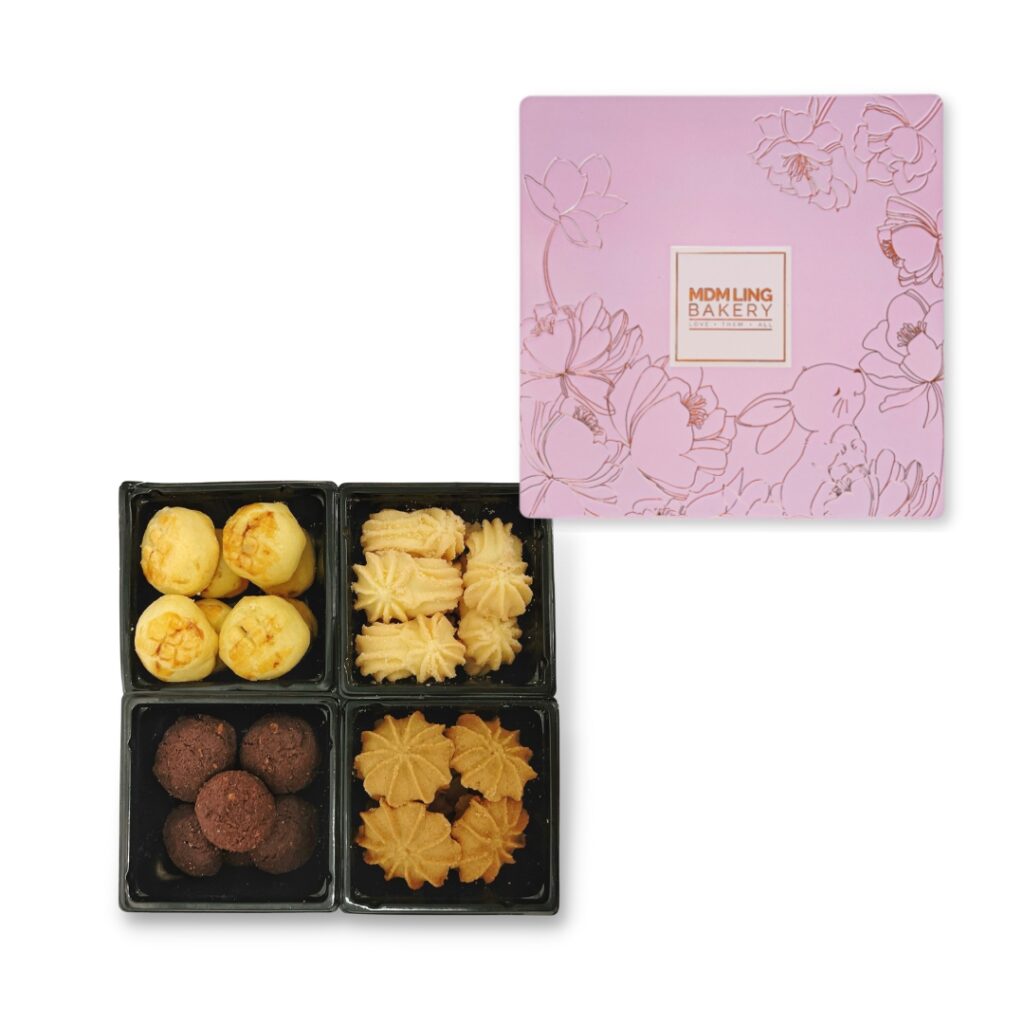 Curated with a collection of our best-sellers for the Year of the Rabbit.
The four square tin packs, which include Premium NZ Butter, Molten Chocolate, Purple Sweet Potato, and Premium Pineapple, are excellent as gifts.
Floret's Dreams (4 in 1)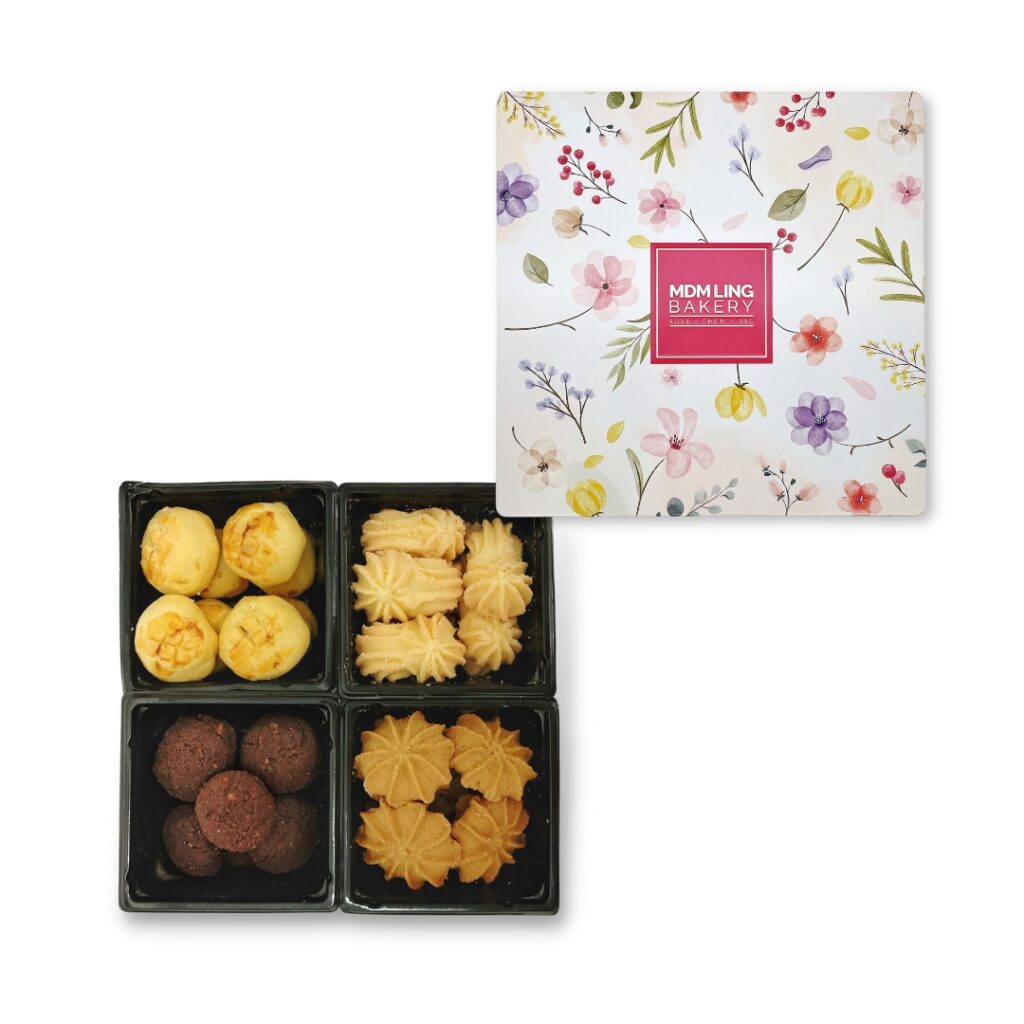 Look no further than Floret's Dreams, for some classics to celebrate the Lunar New Year.
These four packs—Cranberry Pineapple, Crunchy Munchy Almond, Melty Goody Peanut, and Popular Green Pea—in the square tin are wonderful for giving.
Season's Colours (4 in 1)
Check out Season's Colours, for a variety of treats this year.
The four assortments in the square tin, which include Cranberry Pineapple, Wholemeal Raisin, Red Velvet Cheese, and Salted Caramel Almond, are ideal for giving.
Tote of Wealth and Health (Royal Orange and Primrose Pink)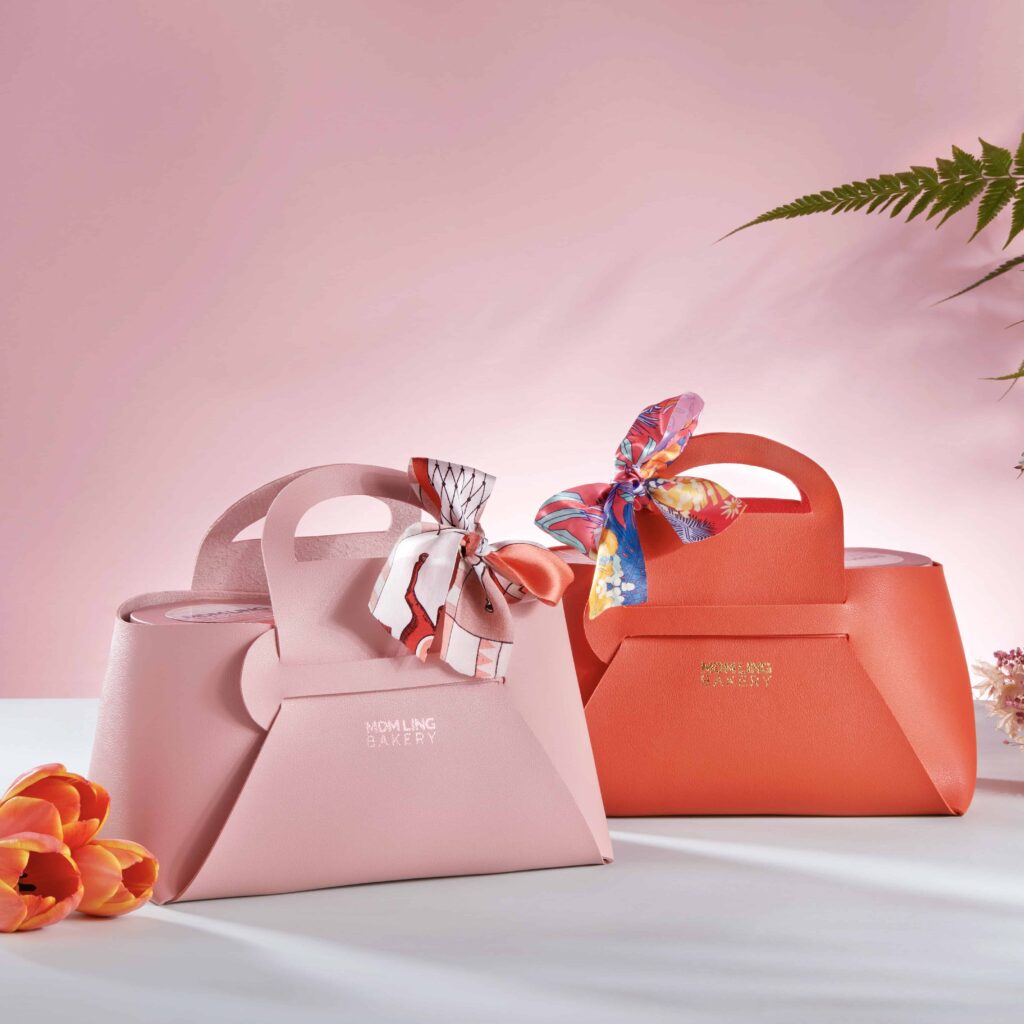 With the Royal Orange Tote of Wealth bag, which is specially made to store 4 fun-sized bottles of their Chinese New Year treats, you can look good while visiting this CNY!
It can also be repurposed as a carryall for your wallet, phone, and keys—not to mention the mandarin oranges.
Step to Prosperity (12 in 1)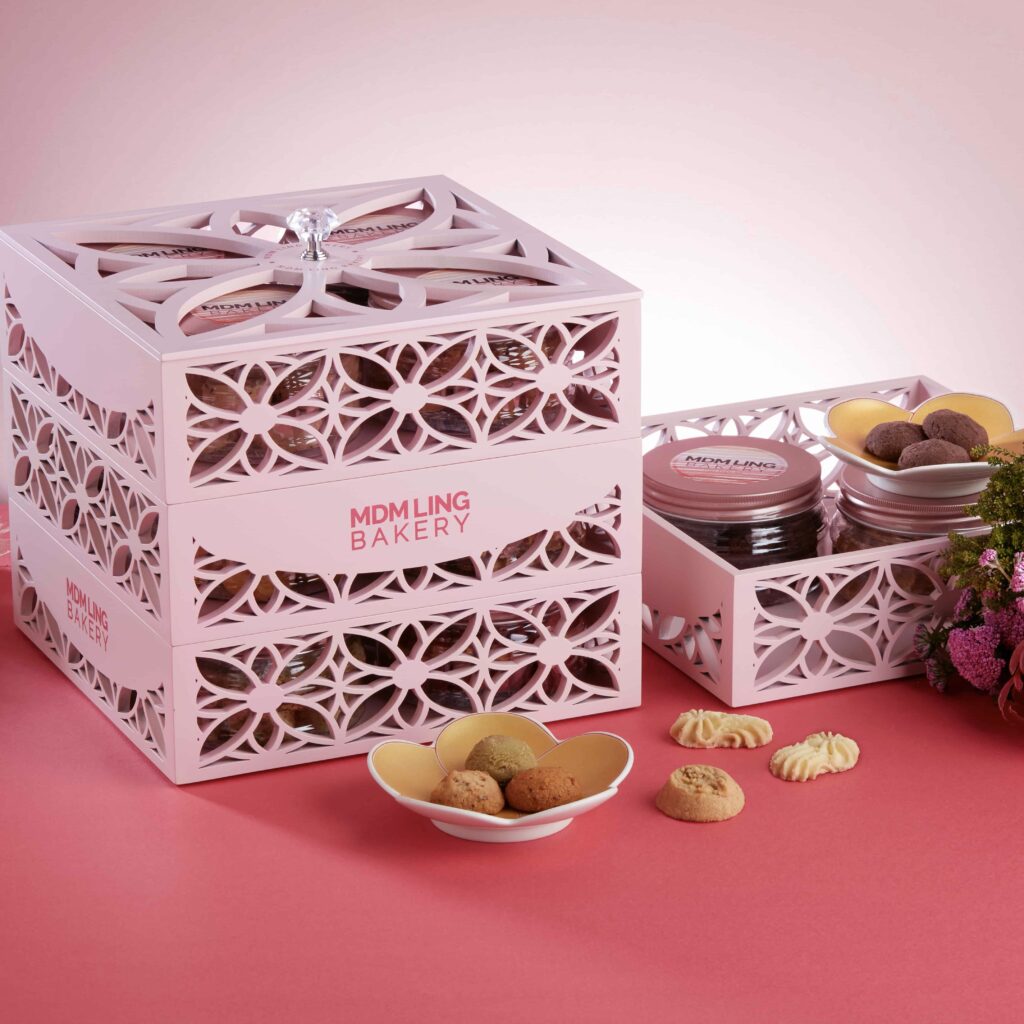 Not just a work of art but also an emblem of stepping up prosperity!
A quintessential treasure trove of their 12 signature cookies this Chinese New Year.
The primrose pink wooden trays, which are intricately carved with artistic blossoms, can be stacked in a variety of ways to organise your valuables.
How To Order The New Cookies And Gift Boxes
Free delivery starts from $88 and you can even save BIG with their current CNY Specials!
Other options include online platforms, such as Shopee and Grab!
And you can also head to one of 6 physical CNY booths at locations like Takashimaya and Vivo City, where you get to taste before ordering!
So act fast and don't miss their CNY Early Bird Special where you can enjoy up to $18 off their best-selling cookies!