Enjoy the 2022 Mid Autumn Festival with Mdm Ling Bakery's best-selling Mooncake Game Boxes!
Their range of 18 flavours, including Halal certified and vegetarian friendly options, is sure to satisfy even the fussiest taste buds!
Elevated with this year's limited edition Monopoly Mooncake Game Box, your gifts will certainly impress your loved ones and business contacts!
LAVALICIOUS! Signature Series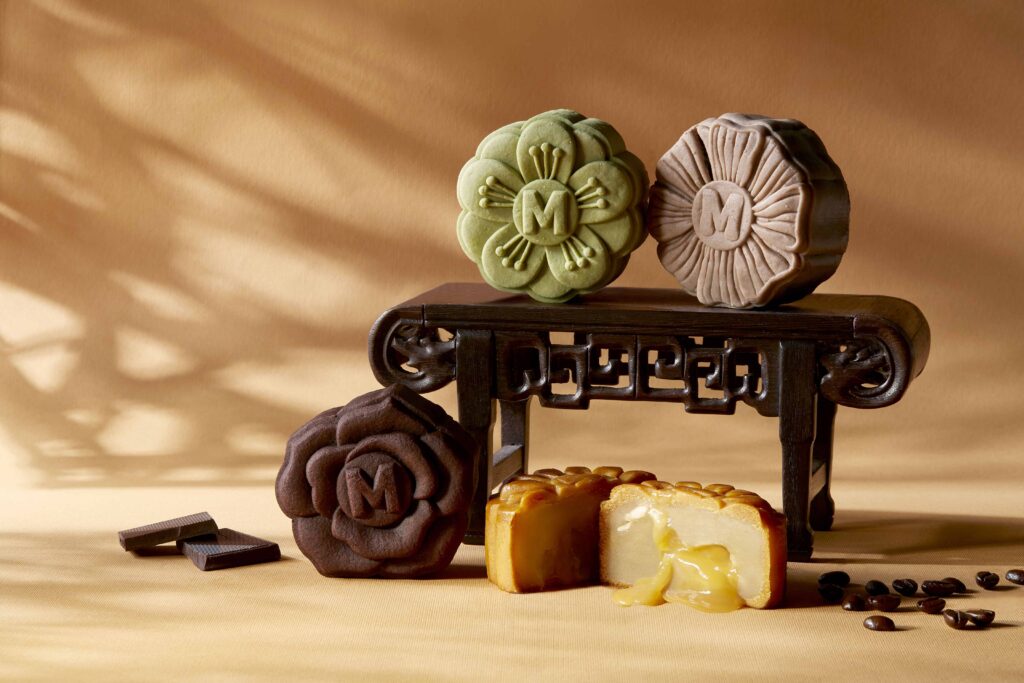 Get this assortment for friends and family members who want their mooncakes with a modern twist.
Each set contains 4 mooncakes, each with their own unique molten lava core to symbolise the full moon.
Belgian-Italian Chocolate Hazelnut
Savour the decadent chocolate mooncake made with the best Belgian chocolate chips and Italian chocolate hazelnut.
Hong Kong Salted Egg Yolk Custard
With our signature Salted Egg Yolk Lava Custard Bun, we are emboldened to make a success out of our salted egg custard mooncake.
Japanese Matcha Green Tea
If you appreciate the health benefits of Japanese matcha, then you'll appreciate the abundant beauty of the flowing lava, as if it's cascading down the mountainside.
Nanyang Coffee Caramel
Heartened by the demand for our chart-topping Kopi Siew Dai Cookies and signature cookie-inspired local kopi siew dai mooncake, our Nanyang Coffee mooncake is back this year.
YUMMYLICIOUS! Cookie-Inspired Series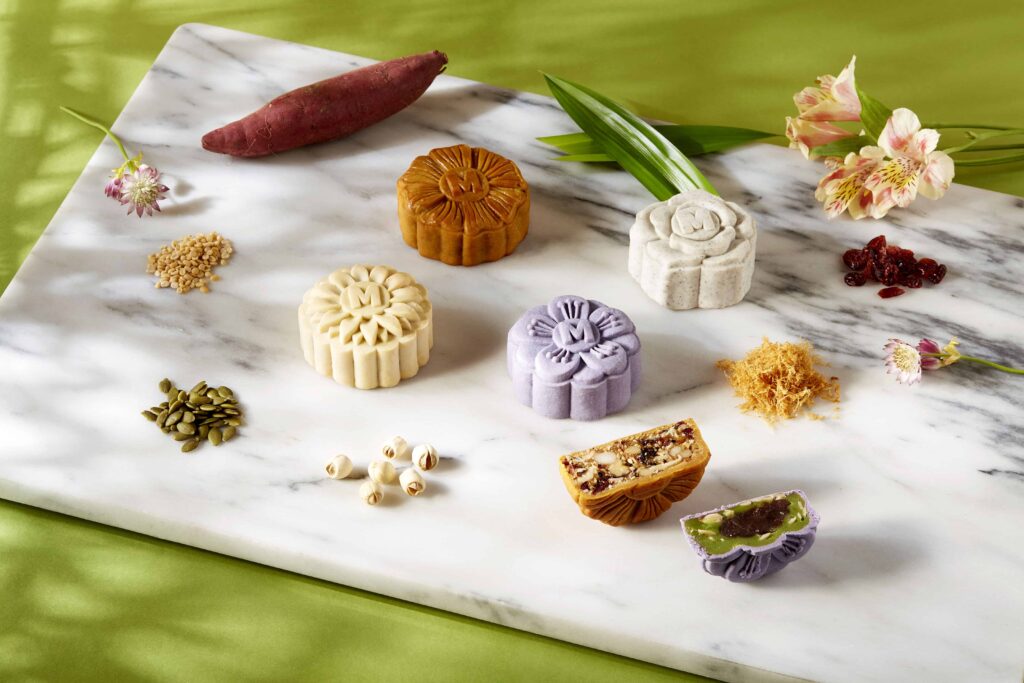 With four flavours inspired by our best selling cookies, this gift box has something for everyone.
Each set contains the following flavours.
Cranberry Florentine Assorted Nuts – NEW!
This newest addition is inspired by our top selling Cranberry Florentine and contains premium nuts that add crunch and flavour to the sweet and chewy cranberries!
A delicious and healthy treat for the festive season!
Japanese Purple Sweet Potato
Be transported to Japan with this alluring purple mooncake that remains true to the genetic blueprint of its family member – Purple Sweet Potato cookies.
Tasty with a vibrant hue!
Salted Mung Bean
This old-school classic makes for a unique gift for any traditionalist.
The marriage of sesame-lotus paste and salted mung bean unfolds in a tantalisingly savoury-sweet morsel.
Savoury Chicken Floss – NEW!
Filled with Savoury Chicken Floss, the mooncake is full of texture and taste.
There's no need to wait for your favourite new year snack when they're in our mooncakes!
LUSCIOUS! Traditional Classic Series
This classic pure white lotus mooncake series is great for purists.
Made with low sugar, the smooth white lotus is mildly sweet yet tastes earthy with the crunch of melon seeds and salted yolk.
Traditional Pure White Lotus with Melon Seeds
The golden-brown baked skin encases pure lotus paste embellished with melon seeds that give a lovely contrast in texture.
Traditional Pure White Lotus with Melon Seeds and Salted Yolk
The salted egg yolk signifies the full moon, and lends a savoury appeal to the lightly sweetened pure white lotus paste in this classic baked mooncake.
DESSERTLICIOUS! Nostalgic Series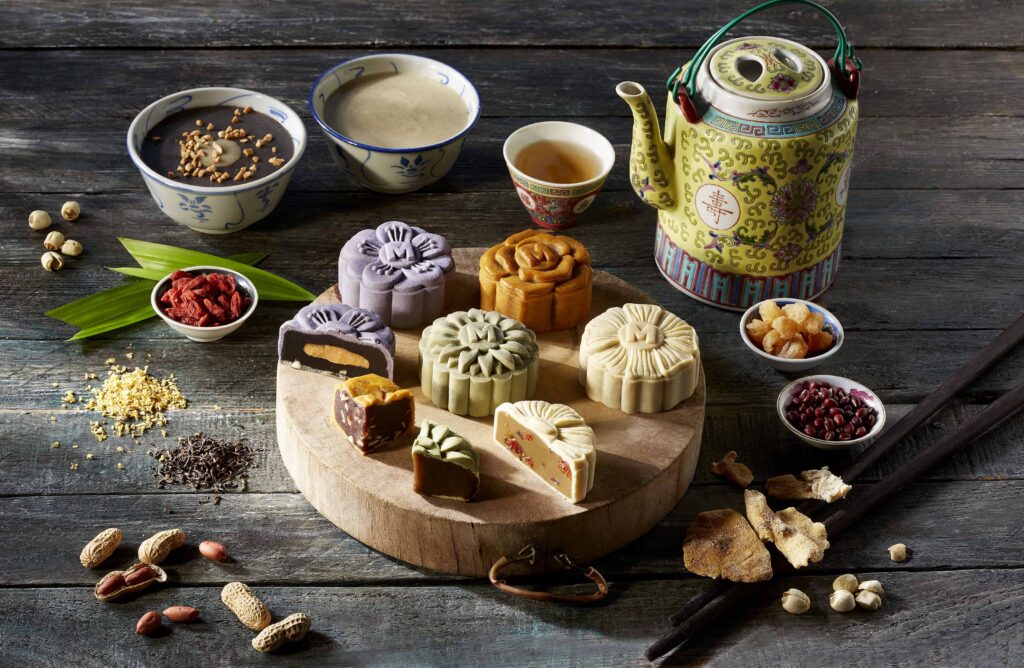 There's always space for a good dessert, so why not traditional Chinese desserts in our mooncakes?
Longan Dan Feng Tea
Enjoy Chinese tea with mooncakes?
Now we have Dan Feng tea to pair with longans in the mooncake.
Fresh and mellow, it's a refreshing mooncake-and-tea treat in one so you can skip the routine of Chinese tea!
Orange Peel Red Bean
The orange peel red bean dessert with its balance between Yin and Yang, is neutral in nature and key to good health.
Do you know this healthy dessert can be served hot in winter or cool in the warm summer heat?
You can savour this nutritiously delicious mooncake with absolute peace of mind and enjoy the health benefits.
Osmanthus Goji Berries
Osmanthus and goji berries are must-haves in Chinese dessert due to their harmonising properties.
Apart from red dates, we have them both infused in the Osmanthus Goji Berries Mooncake for you.
It's a delicately sweet, Yin-tonifying treat this mid-Autumn.
Peanut Sesame Paste
Well-loved by generations, the Peanut Sesame Paste is commonly found in any Chinese dessert shop.
Earthy and fragrant, what's better than having this popular traditional dessert in your mooncake?
LAPIS-LICIOUS! Floral Artistry Series
The exquisitely handcrafted edible flowers embellishing the artisanal kueh lapis mooncakes strikes a luscious balance to the multi-layered goodness within the insta-worthy creation.
The dominant flavour is infused within the kueh lapis layers and paired with another matching flavour.
Belgium Chocolate Kueh Lapis
Chocolate lovers will swoon with delight at this Belgium Chocolate Kueh Lapis Mooncake laden with Chocolate Lotus.
Rich and creamy, who can resist double chocolates?
Coffee Tiramisu Kueh Lapis
The coffee-flavoured kueh lapis mooncake is perfectly paired with tiramisu lotus in the centre for that robust aroma that perks you up instantly.
Fragrant Pandan Kueh Lapis
With pandan lotus wedged in the middle, you'll never go wrong with the emerald Fragrant Pandan Kueh Lapis Mooncake.
Signature Original Kueh Lapis
Smooth and not-too-sweet layers of pure white lotus.
Perfect for the purist!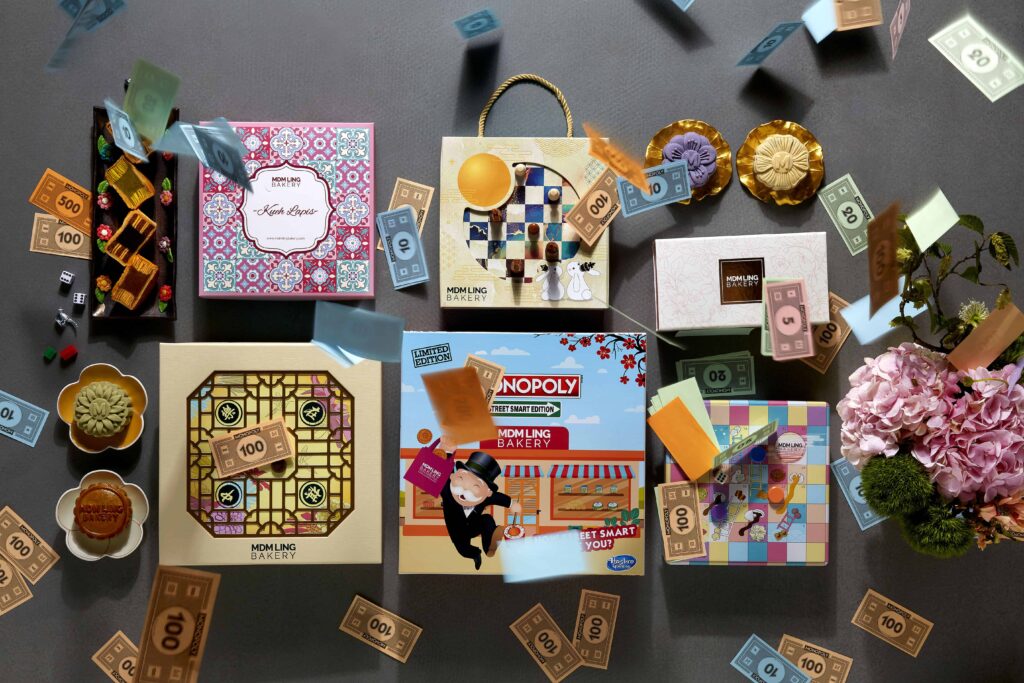 Mooncakes aren't complete without their intricately designed boxes.
This year, Mdm Ling Bakery seeks to level up throught their official collaboration with Hasbro.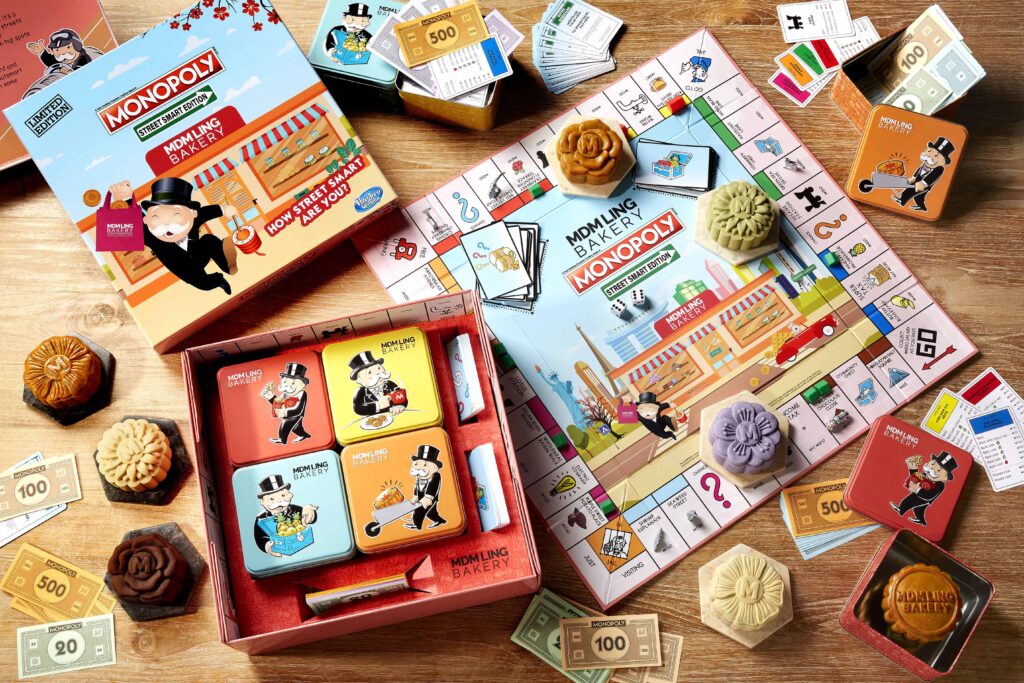 Share with your loved ones Mdm Ling Bakery's latest Mid-Autumn Game Box – the World's First MONOPOLY Mooncake Street Smart Edition!
The first-of-its-kind concept is inspired by the most beautiful streets in the world and the iconic mooncake game box is sustainably designed to transform into a MONOPOLY game board set instantly.
Now it's a walk to remember and roll around the charming streets home to some of the most popular cookies and their premium quality ingredients, many of which are Mdm Ling Bakery's signatures!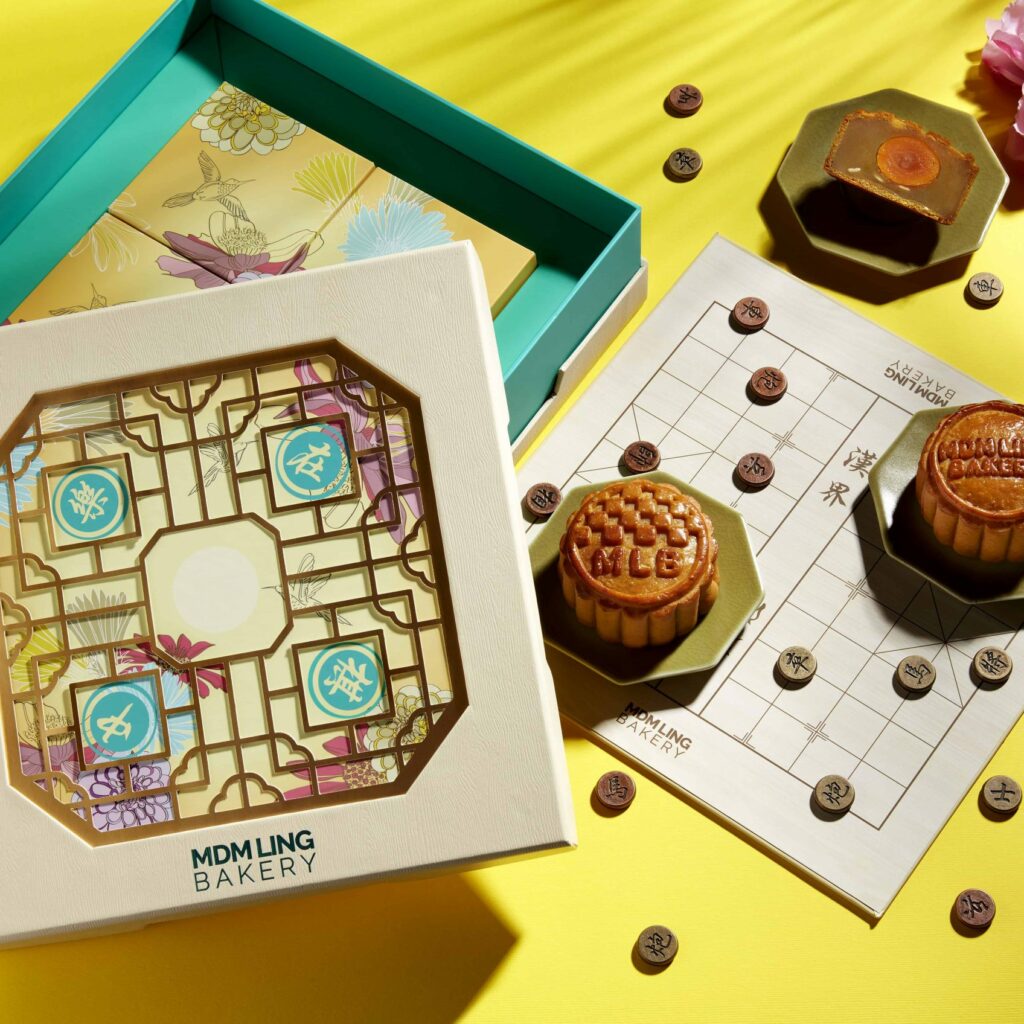 Our Chinese Chess set includes bronze-like pieces dating back to the Tang Dynasty and won the Sales & Display Product Category at the 2021 Singapore Packaging Star Awards.
It's also built with a detachable magnetic chess board which transforms into a mini tabletop chessboard.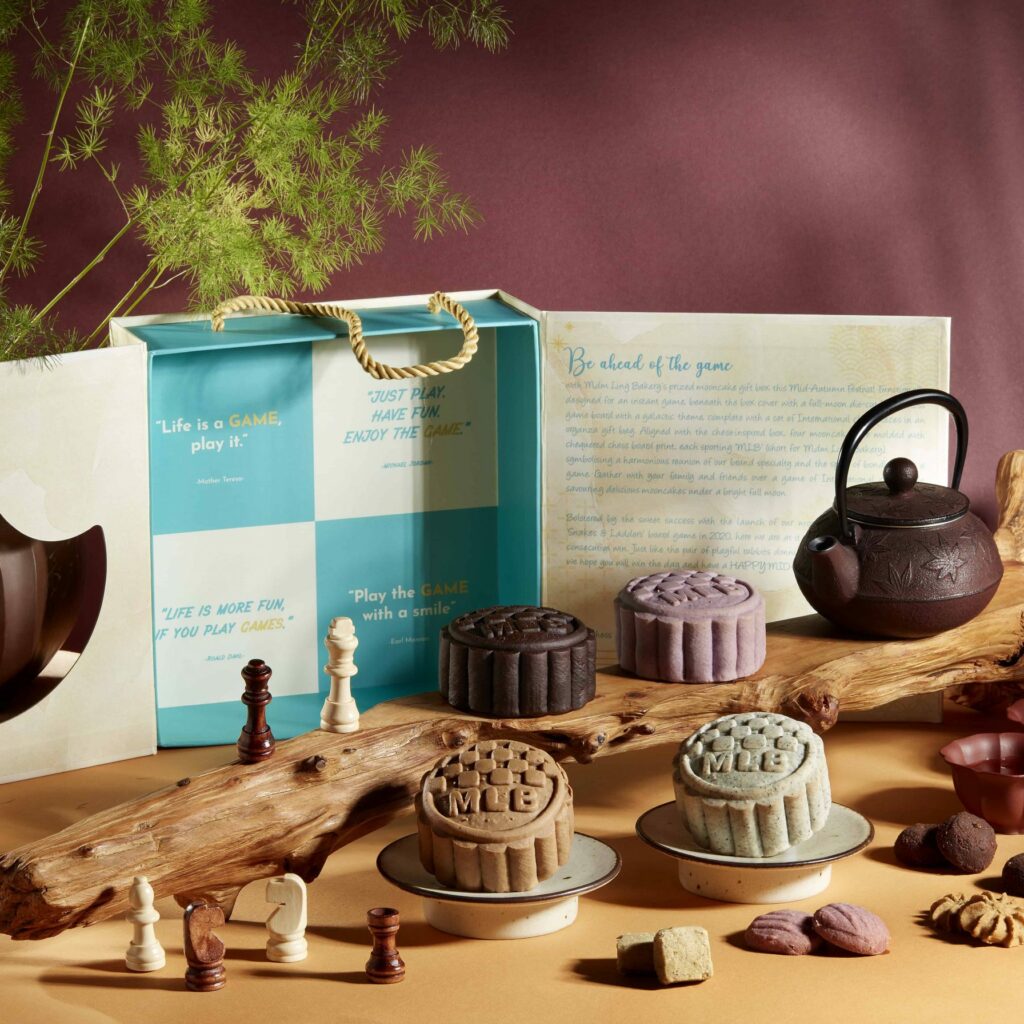 Inspired by Netflix's "The Queen's Gambit", our International Chess has 3D chess pieces so you and your loved ones can hone your inner Beth Harmon.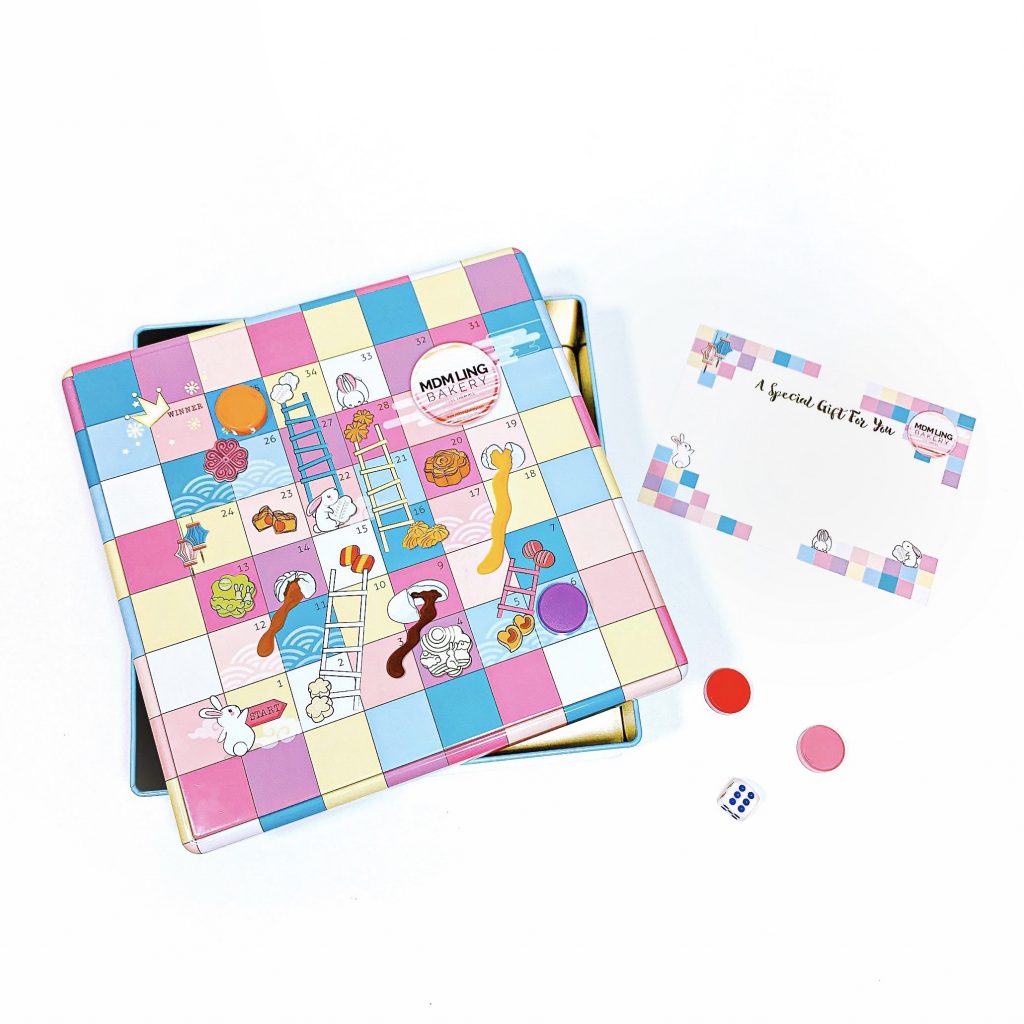 Ideal for those with young families, our vintage tin set includes magnetic game pieces and a dice.
How To Order The Mooncakes And Game Boxes
Free delivery starts from $88 and you can get a free jute bag for orders above $120 (while stocks last).
Other options include online platforms, such as Shopee, Redmart and Grab!
Not forgetting the biggest mooncake fair at Takashimaya, where you get to taste before ordering!
So act fast and don't miss their Super Early Bird Special where you can enjoy up to 30+5% off their best-selling mooncake Game Boxes!