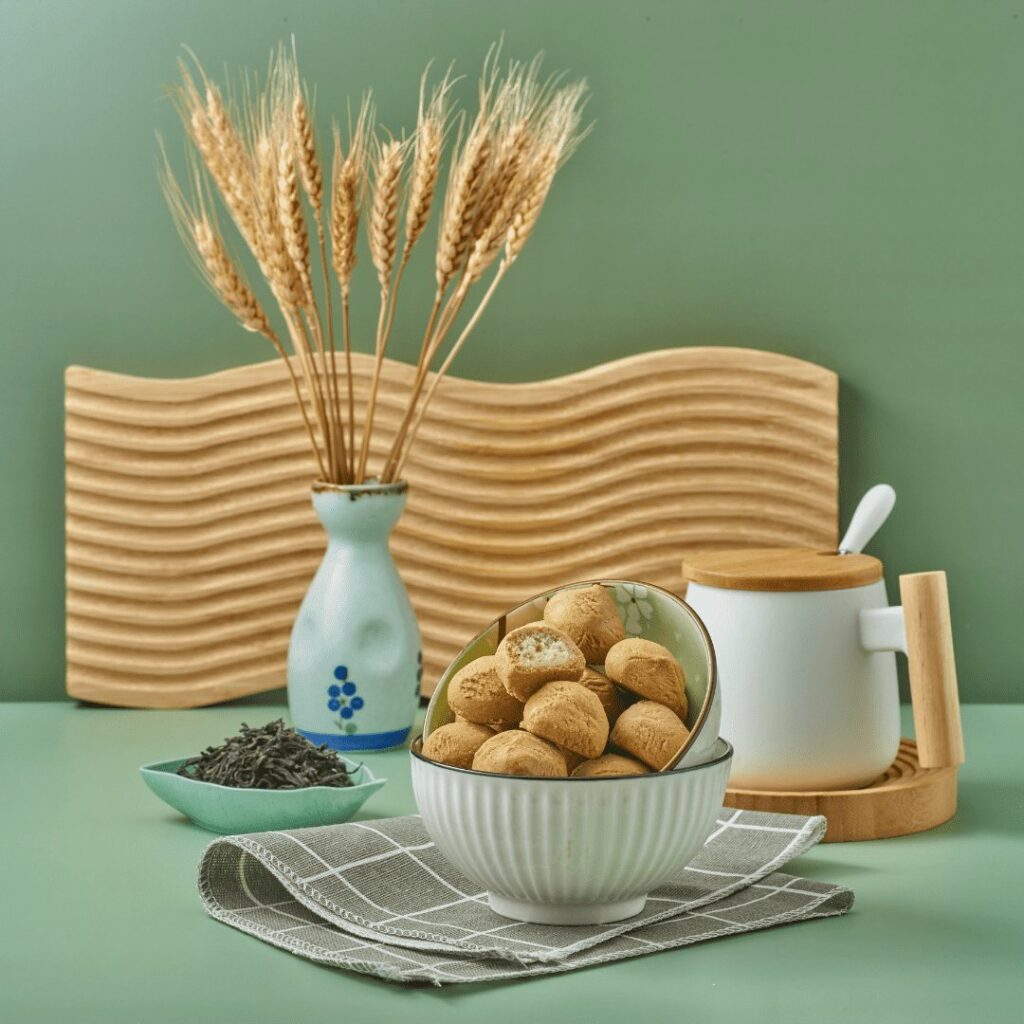 Are you a cookie lover who wants to take your snacking game to the next level?
Look no further than our guide to cookie pairings!
Discover the perfect combinations for your favourite beverages, from classic milk to hot tea and beyond.
Get ready to indulge in some seriously delicious treats!
Classic Cookie Pairings: The Perfect Matches for Milk
If you're looking for the perfect cookie pairings to add to your menu, Mdm Ling Bakery has got you covered.
Their Kopi Siew Dai Cookies are the perfect match for a glass of milk.
These cookies have a unique coffee flavour and are less sweet, making them a great pairing with milk.
If you want something a little more indulgent, try Salted Caramel Almond Cookies.
These cookies are full of flavour and have a soft, chewy texture.
The salted caramel and almond flavours complement each other perfectly and make for a delicious moment during any time of the day.
For a classic pairing, look no further than Mdm Ling Bakery's Classic Cheese Cookies.
These cookies have a savoury, cheesy flavour that pairs perfectly with a glass of milk.
Whether you're looking for a sweet treat or a more savoury option, Mdm Ling Bakery has a variety of cookie pairings to choose from.
Tea Time Treats: Cookies to Enjoy with Your Cuppa
Tea time is incomplete without some delicious cookies to pair with your drink.
Different types of tea have unique flavours, and finding the perfect cookie pairing can take your tea time experience to the next level.
Whether you prefer black tea, green tea, or herbal tea, there are plenty of cookie options that can enhance the taste of your drink.
For black tea, a classic shortbread cookie is an excellent choice.
The buttery flavour of the cookie complements the bold taste of black tea perfectly.
If you prefer green tea, try pairing it with matcha cookies.
These cookies have a distinct earthy and slightly bitter taste that complements the delicate, grassy flavour of green tea.
And if you're a fan of herbal teas, consider pairing them with ginger snaps or fruit-filled cookies.
The spicy notes of ginger and the sweetness of fruit go well with the herbal flavours.
Conclusion
In conclusion, there are many delicious pairings for cookies that can satisfy any craving.
Classic cookies like chocolate chip go perfectly with a glass of milk, while tea time treats like shortbread are the perfect accompaniment to a cup of tea.
If you're a chocolate lover, there are many chocolate flavoured cookies that will satisfy your sweet tooth.
And lastly, breakfast bites like oatmeal cookies are the perfect pairing for your morning cup of coffee.
So go ahead and indulge in your favourite cookie pairings today!