Wouldn't it be great if mooncake boxes were more than just boxes?
Good news because you'll want to keep Mdm Ling Bakery's unique mooncake gift sets since they have built-in board games!
You'll blow your loved ones away when they receive our game Boxes for Mid-Autumn Festival 2021.
Award-Winning Mooncake Boxes
You can choose to buy their mooncakes in one of three limited-edition Game Boxes.
They're collectors' editions too since we believe they are the first of their kind!
Premium Imperial Chinese Chess
Recognised by the Singapore Packaging Star Award as the winner in the Sales & Display Product Category in 2021, our Chinese chess set includes bronze-like pieces dating back to the Tang Dynasty.
It's also built with a detachable magnetic chess board which transforms into a mini tabletop chessboard.
Deluxe International Chess
Inspired by Netflix's "The Queen's Gambit", our International Chess has 3D chess pieces so you and your loved ones can hone your inner Beth Harmon.
Snakes & Ladders
Ideal for those with young families, our vintage tin set includes magnetic game pieces and a dice.
Mooncake Flavours (Halal certified and vegetarian friendly options Included)
Our mooncakes come in both modern and classic flavours to appeal to a wide range of taste buds.
All our mooncakes are also Halal certified and suitable for vegetarians, except our lavalicious assortment, which is vegetarian friendly but not Halal certified.
All of them can be kept at room temperature, except our Mao Shan Wan durian snowskin range, which should be chilled due to its mochi-like snow skin.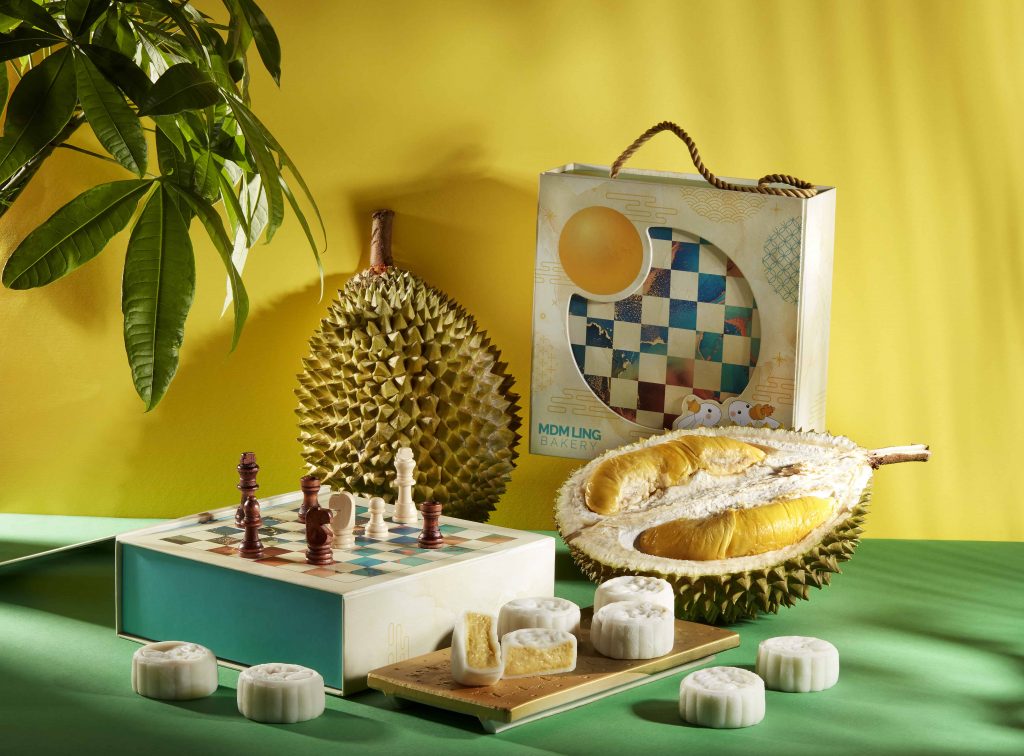 Halal Certified | Vegetarian | Low Sugar | No Preservatives
Enjoy the creamy Mao Shan Wang durian pulp within an ultra-thin, springy mochi-like snow skin.
We've also upsized our best -sellers by 15% too so you can get more goodness in every bite!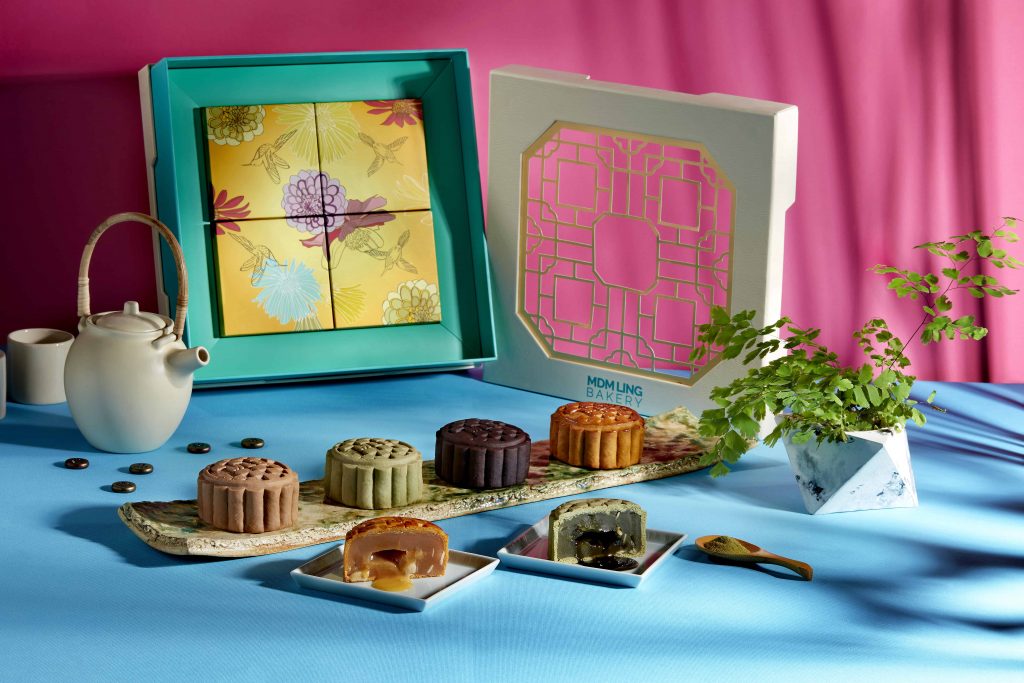 Vegetarian | Low Sugar | No Preservatives
Get this assortment for friends and family members who want their mooncakes with a modern twist.
Every set contains 4 mooncakes, each with their own unique lava core to symbolize the full moon.
Lavalicious Finest Belgian Chocolate and Italian Chocolate Hazelnut Mooncake
Most of us are in love with lava mooncakes and chocolates and we're no different!
Savour the richness of this lusciously decadent mooncake as we pair the best Belgian chocolate chips and Italian chocolate hazelnut.
Lavalicious Hong Kong Salted Egg Custard Mooncake
With our signature lavalicious salted egg custard bun at the peak of its popularity, we were
emboldened to make a success out of our salted egg custard mooncake.
Lavalicious Japanese Matcha Mooncake
If you are interested in the health benefits of Japanese matcha, take a moment to cut the lava mooncake and appreciate the abundant beauty of the matcha lava, as if it's cascading down the mountainside.
Lavalicious Nanyang Coffee Caramel Mooncake
Meet the newest addition to our coffee family Nanyang Coffee mooncake – baked to perfection with gooey caramel flow.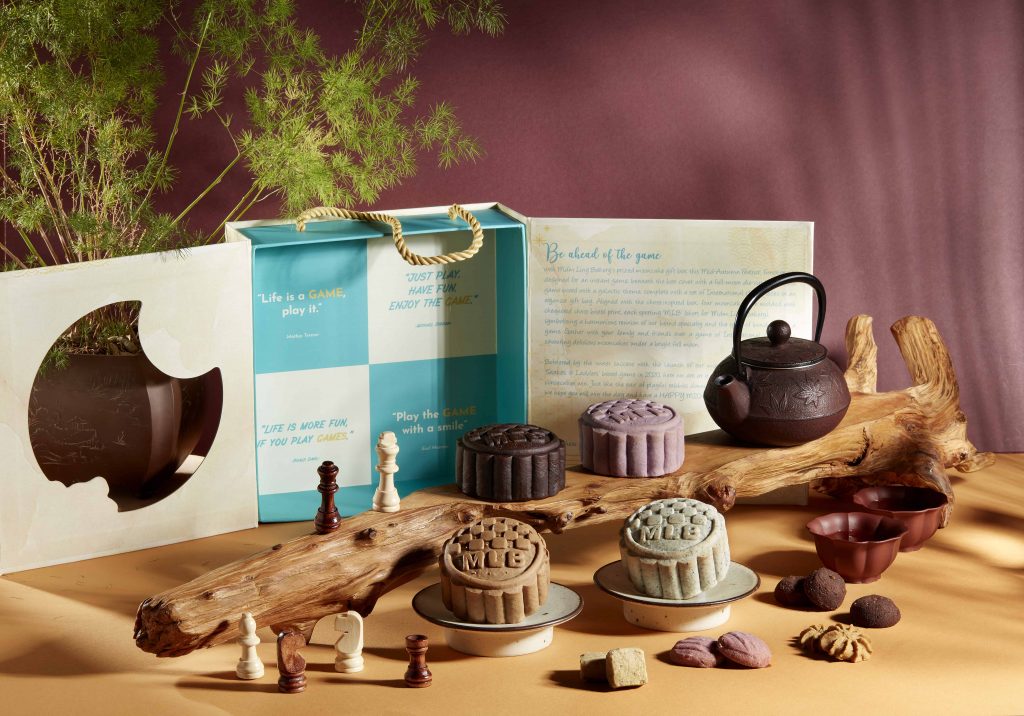 Halal Certified | Vegan | Low Sugar | No Preservatives
With four flavours inspired by our best selling cookies, this gift box has something for everyone.
Each set contains the following flavours.
Cookie-Inspired Belgian-Himalayan Salt Chocolate Almond Mooncake
The amazing trio in a cookie – Himalayan salt, Belgian dark chocolate and almond – creates a symphony in another crowd-pleasing cookie-inspired mooncake.
A dynamic interplay of sweet and savoury flavours, with a melty chocolate heart oozing from within.
Cookie-Inspired Japanese Purple Sweet Potato Mooncake with Pandan Lotus Paste
Be momentarily transported to Japan with this alluring purple mooncake that remains true to the genetic blueprint of its family member – Purple Sweet Potato cookies.
Tasty with a vibrant hue, it is a standout!
Cookie-Inspired Local Kopi Siew Dai Mooncake
A Top 3 Pick in The Straits Times last year, the well-loved Kopi Siew Dai cookies have evolved into coffee-infused mooncakes that all coffee lovers will swoon with delight!
Cookie-Inspired Low-salt Mung Bean Mooncake with Sesame-Lotus Paste
This old-school classic makes for a unique gift for any traditionalist.
The marriage of sesame-lotus paste and salted mung bean unfolds in a tantalisingly savory-sweet morsel.
Time-honoured Traditional Pure White Lotus Mooncakes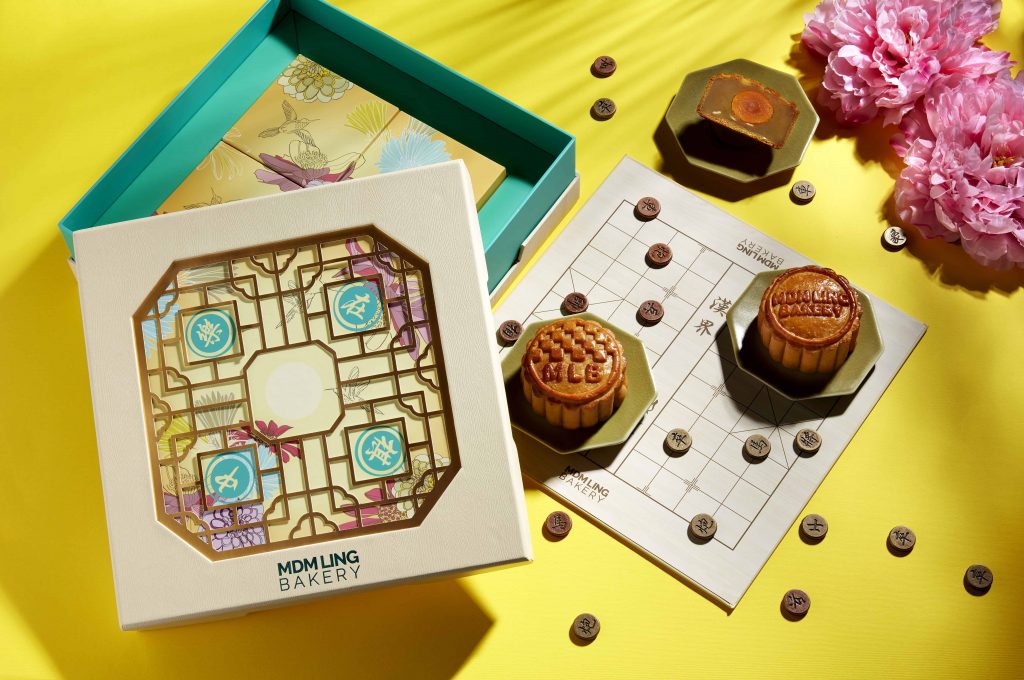 Halal Certified | Vegetarian | Low Sugar | No Preservatives
Known as mooncakes of a Cantonese origin, the golden-brown baked skin encases pure lotus paste embellished with melon seeds that give a lovely contrast in texture.
This legendary classic will appeal to both traditionalists and purists.
The salted egg yolk signifies the full moon and lends a savoury appeal to the lightly sweetened pure white lotus paste in this classic baked mooncake.
An all-time favourite!
Mooncake Reviews
See what others have said about our mooncakes Game Boxes
"This is superb!" – Night Owl Cinematics
"A fun gifting experience for family and friends" – Daniel Food Diary
"Perfect for gifting" – meREWARDS' Farihin Joehari
How Can You Order
And for a limited time only, you'll be able to get up to 20% off thanks to our Mid-Autumn Promotion!
Free delivery starts from $45 too, so simply order here and get your favourites delivered to your doorstep.
Alternatively, you can also buy them from Takashimaya (Until 20 Sep) or any Shell Select station.
Have a happy Mid-Autumn Festival!