Find the latest Mdm Ling Bakery deals and promotions here.
Remember to follow us on social media and be the first to know about our latest promotions!
CNY Mega Sale 🐂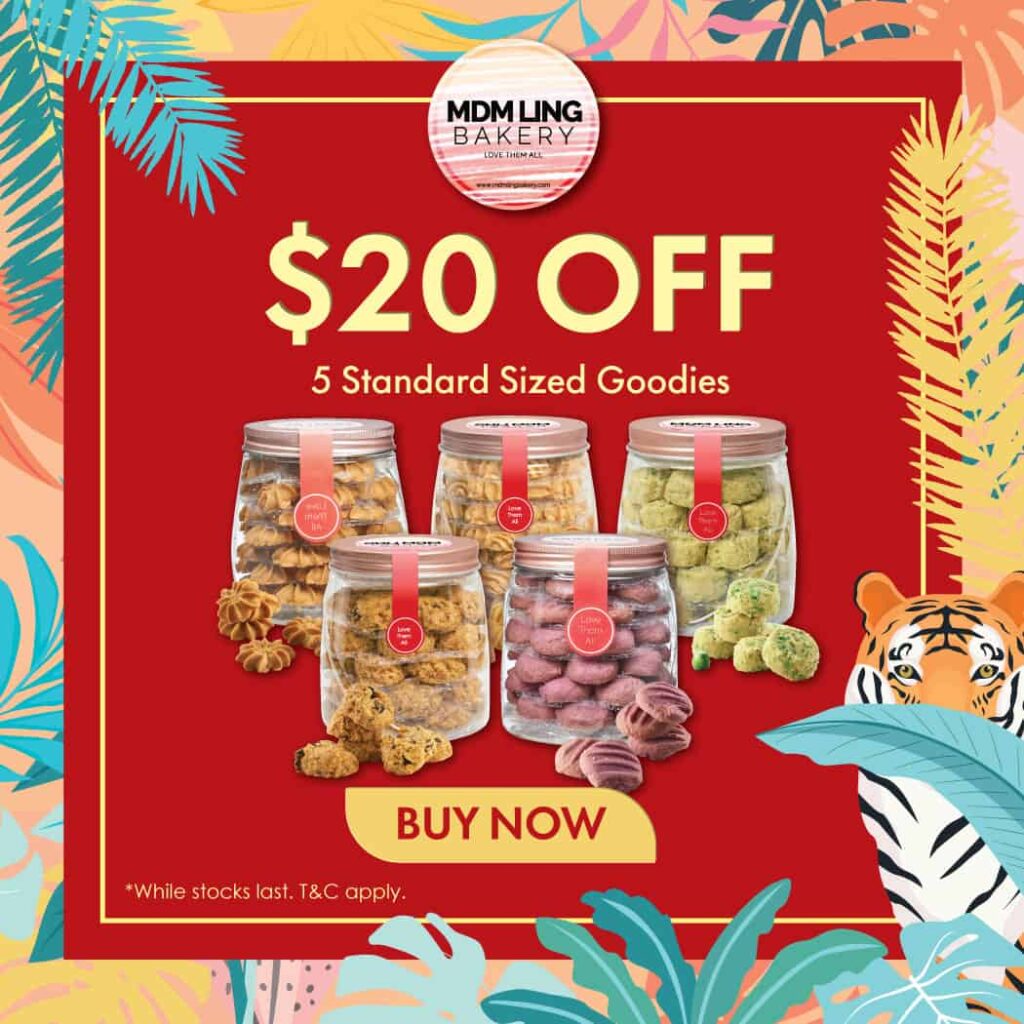 Enjoy $20 off when you buy any 5 standard size cookies.
You can even cart out today, but set your delivery date near the holidays to avoid the festive rush!
MLB's $5 Birthday Voucher 🎂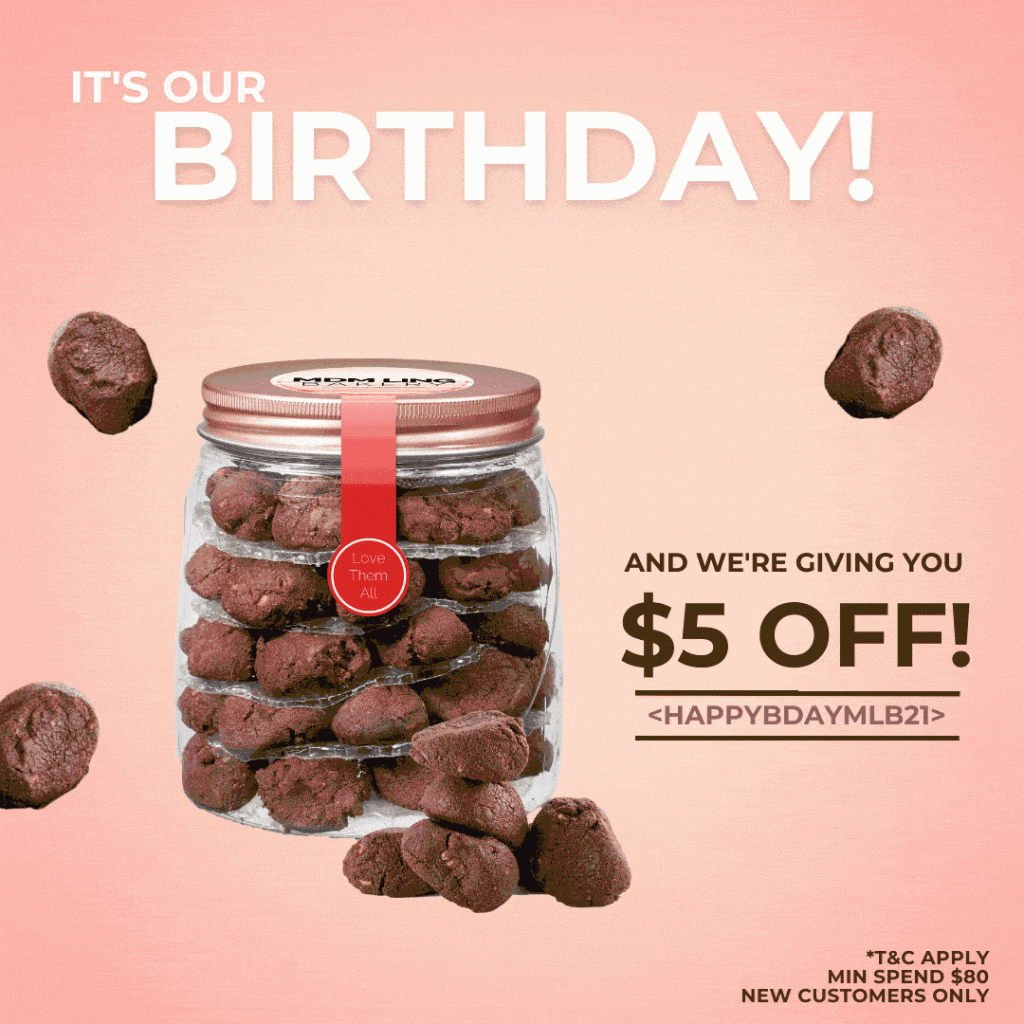 We're giving you $5 off* to celebrate Mdm Ling Bakery's birthday!
Use <HAPPYBDAYMLB21> when shopping on our website to enjoy this awesome deal from now till 14 Dec!
Here's to many more years of bringing you the best cookies and buns in Singapore.
T&C
For new customers only
Minimum $80 spend
While stocks last
Black Friday/ Cyber Monday Special 💻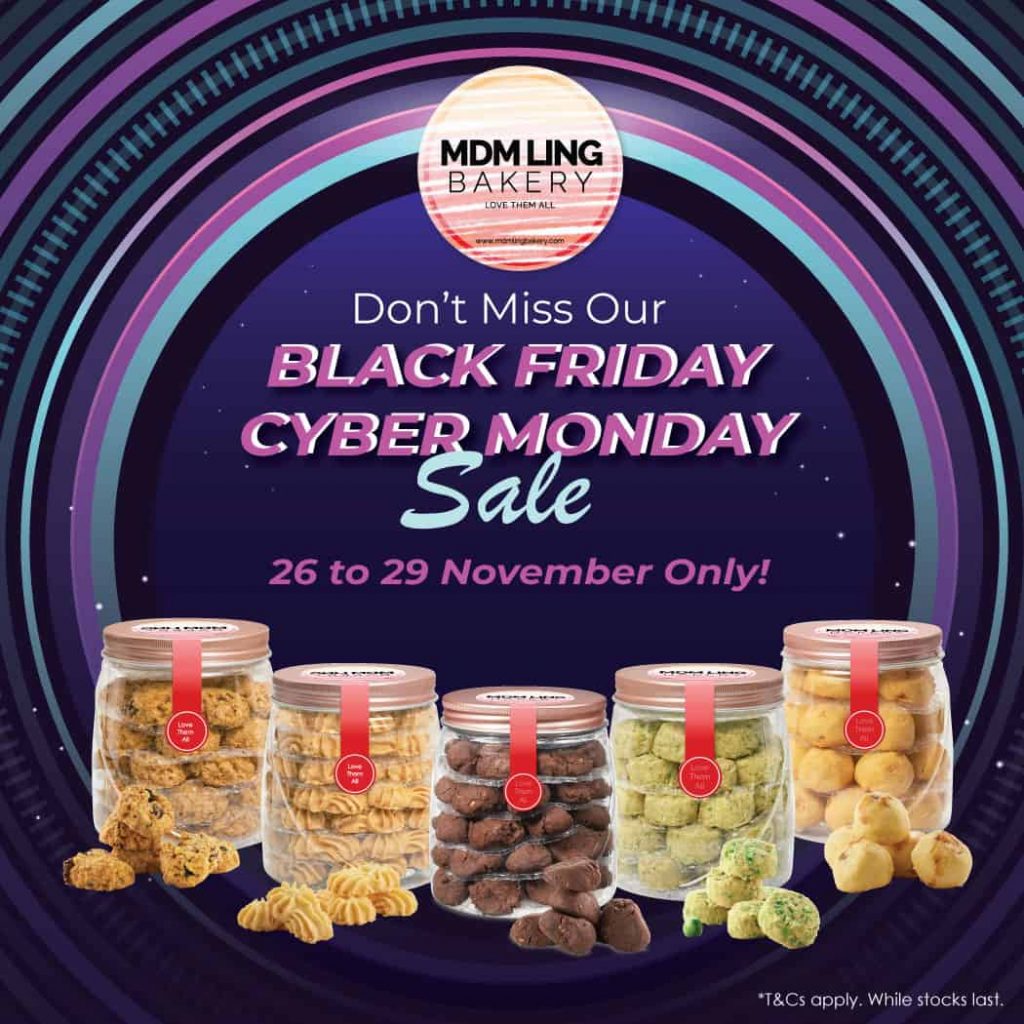 [Sale Ended]
Stock up your Christmas and CNY cookies today with our Black Friday/ Cyber Monday sale!
Enjoy more than 20% off when you buy our special fun size cookie bundle, or $20 off any 5 standard size cookies.
Hurry because this special deal ends on soon!
11.11 Sale: Enjoy 11% + 11% off! 🕚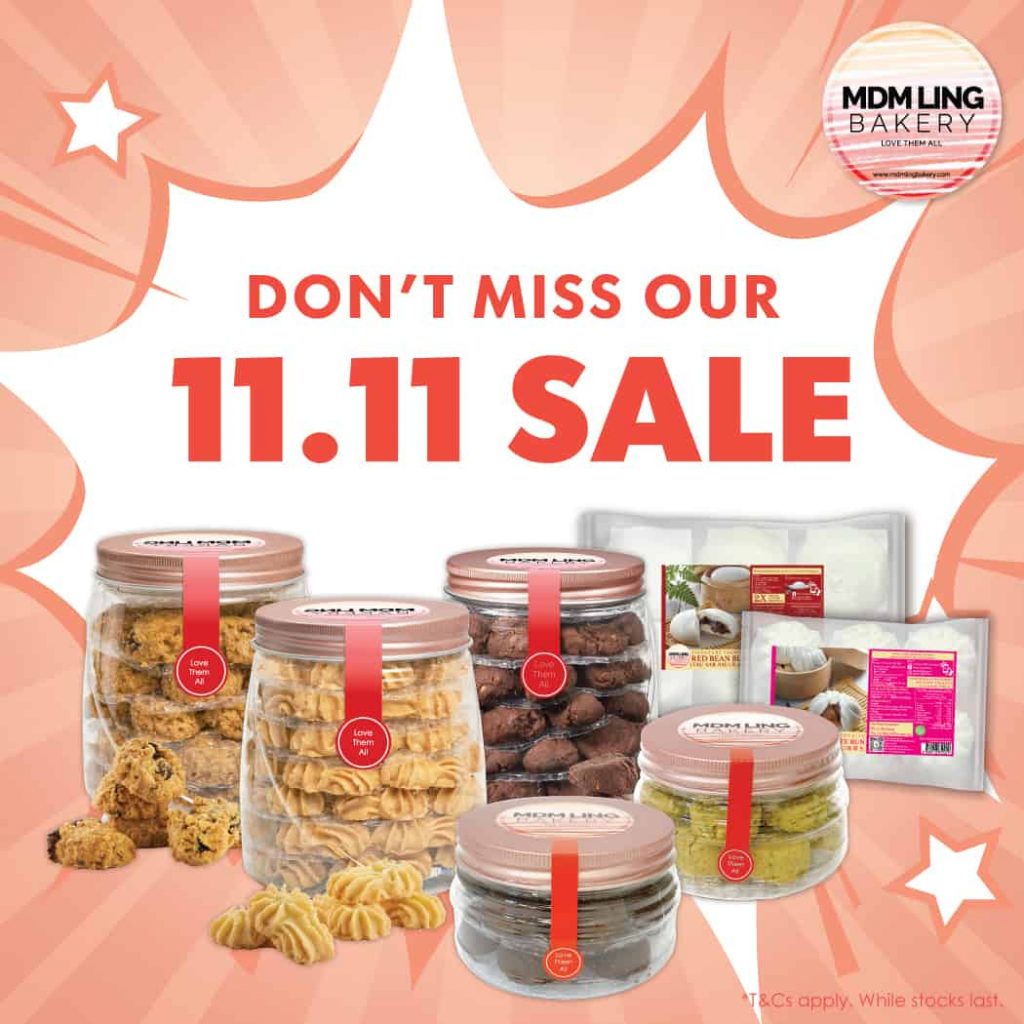 [Promo Ended]
Don't miss the best deals at our exclusive 11.11 sale!
Get our signature buns and best-selling cookies at a special price, for a limited time only!
Get 11% off when you buy any 3 standard size cookies
Deepavali 2021 Promotion: Up to $15 Off! 🪔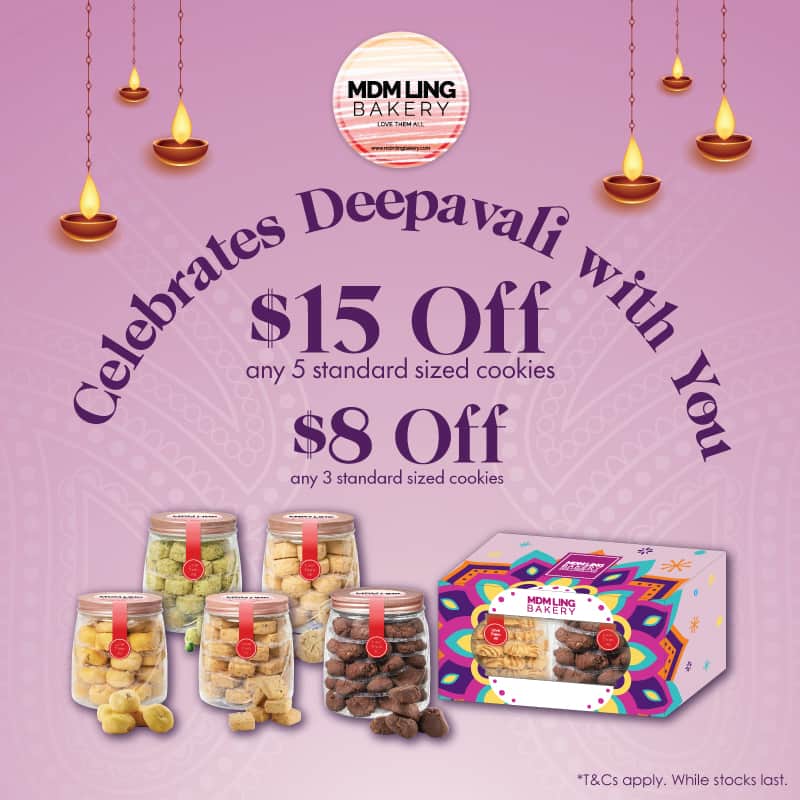 [Promo Ended]
Don't miss our Deepavali/Diwali cookie promotions!
Enjoy $15 off when you buy any 5 standard size cookies, or $8 off if you order any 3 standard size cookies.
Your discounts will be automatically calculated when you add our best-selling cookies into your cart.
October Bao: Buy 2 Buns At A Special Price! 🍁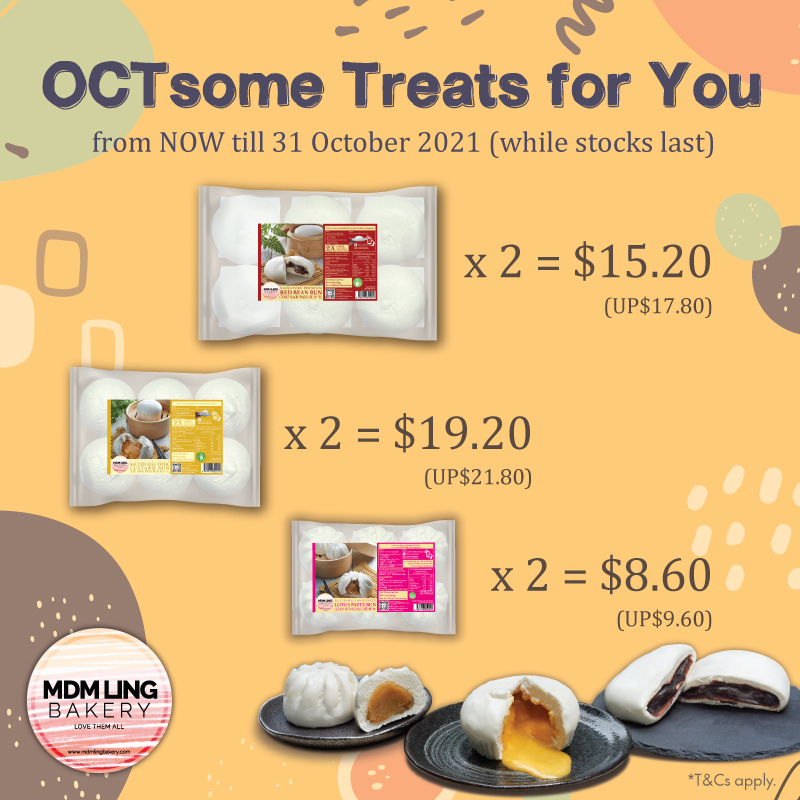 [Promo Ended]
Enjoy our signature buns at a special price with our Octsome Treats promotion!
No promo codes needed, simply add to cart before they sell out!
Hurry and order NOW because this special deal ends on 31 Oct!
Do Good and Get $2 Off at Assisi Hospice's Fun Day! ❤️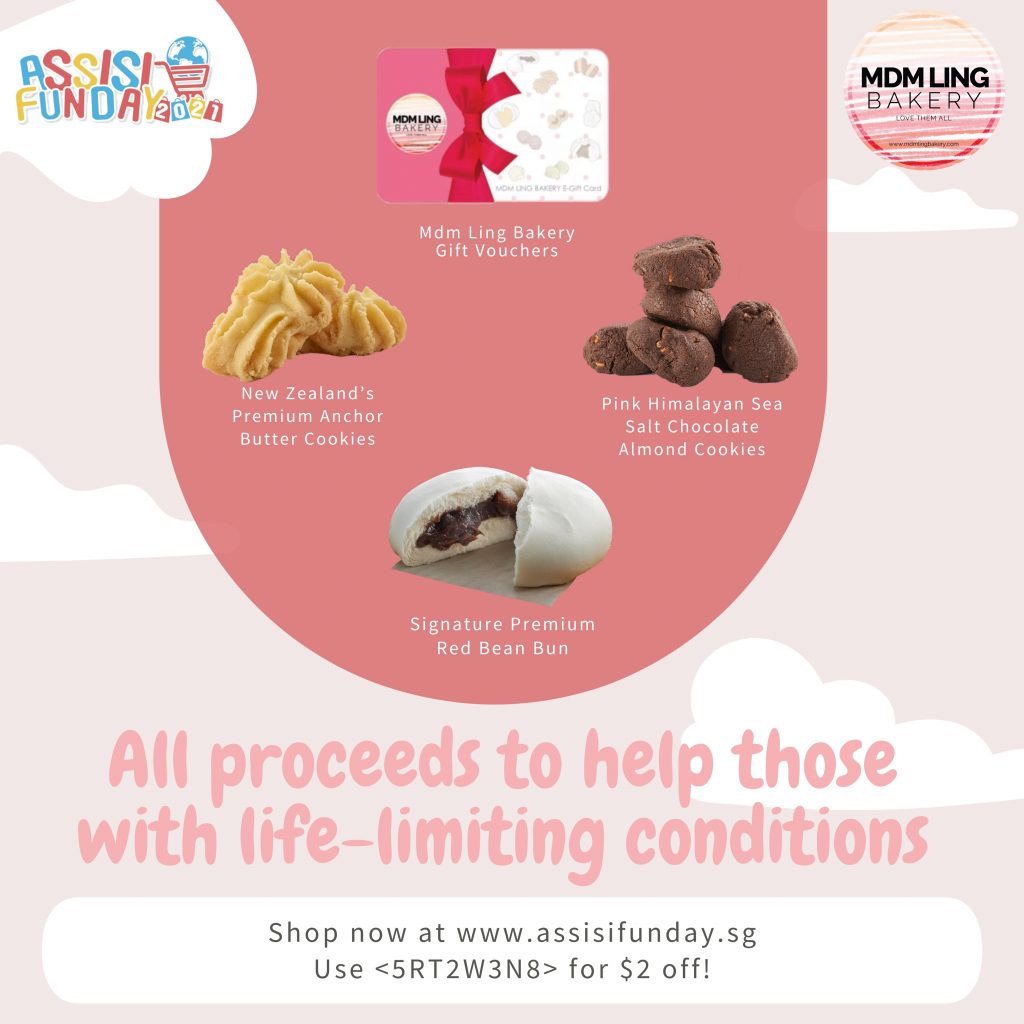 [Fully Redeemed]
We're heartened to partner Assisi Hospice for their 2021 Fun Day.
Join us to bring some comfort and meaningful moments to those nearing the end of their life when you visit Mdm Ling Bakery's virtual stall from 7 to 17 October.
Every dollar spent will go towards providing quality palliative care for patients with life-limiting illnesses at Assisi Hospice.
You'll also enjoy a special $2 discount when you enter the code <5RT2W3N8>.
So head to www.assisifunday.sg and show your support today!
Mid-Autumn 2021: Up to 20% Off Our Mooncake Game Boxes! 🥮
[Promo Ended]
Don't miss our Mid-Autumn 2021 Promotion and save up to 20% when you buy 3 or more mooncakes today!
However, you can still enjoy 15% off when you purchase one or two of our gift sets
We've also got Halal-certified and vegetarian options available.
Hurry and get yours NOW and don't let this huge promo go to waste!
GrabMart: Same Day Free Delivery! 🏍️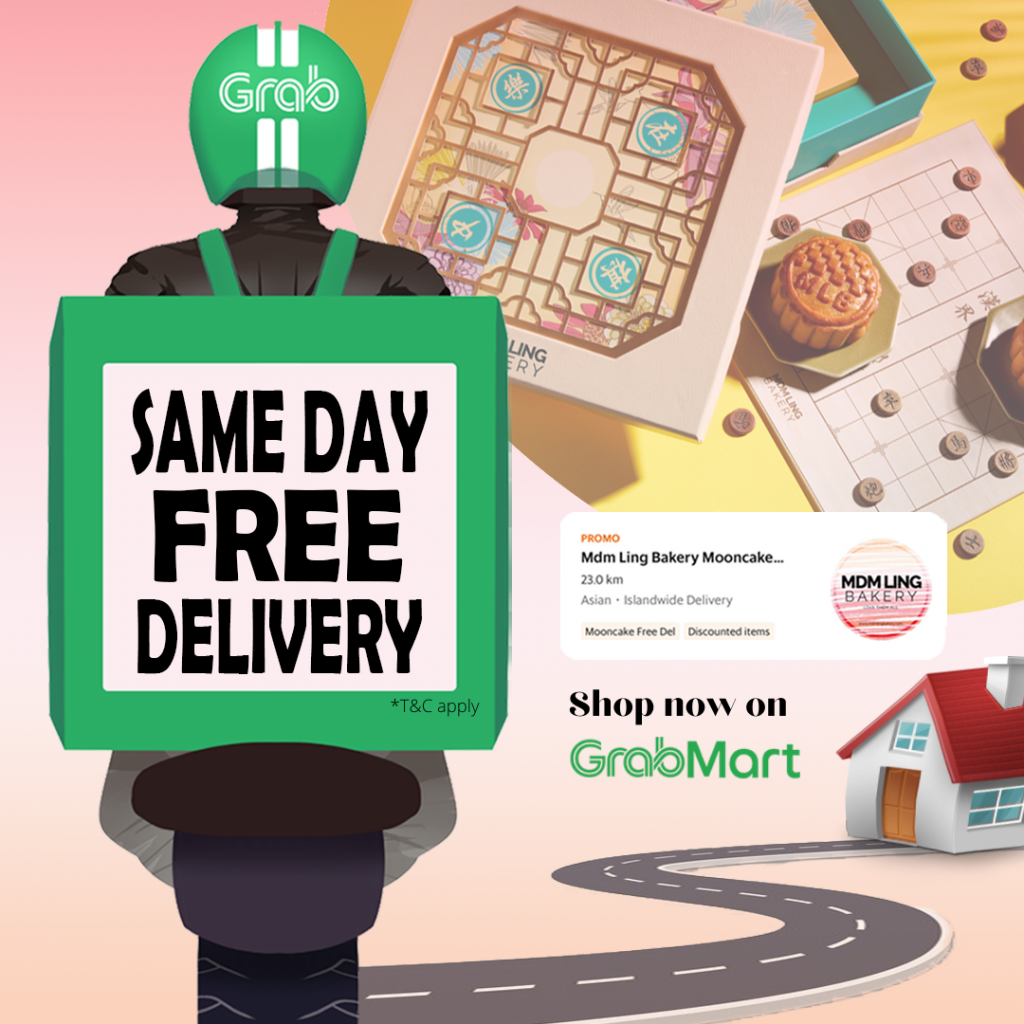 [Fully Redeemed]
Need your mooncakes delivered today?
Then head to "Mdm Ling Bakery Mooncake Store" on GrabMart (via the Grab app) and let us handle your Mid-Autumn worries!
You'll even get FREE same-day delivery (up to $8) with a minimum $68 spend if you order today!
KKBOX: Want a Free KKBOX Membership? 🎵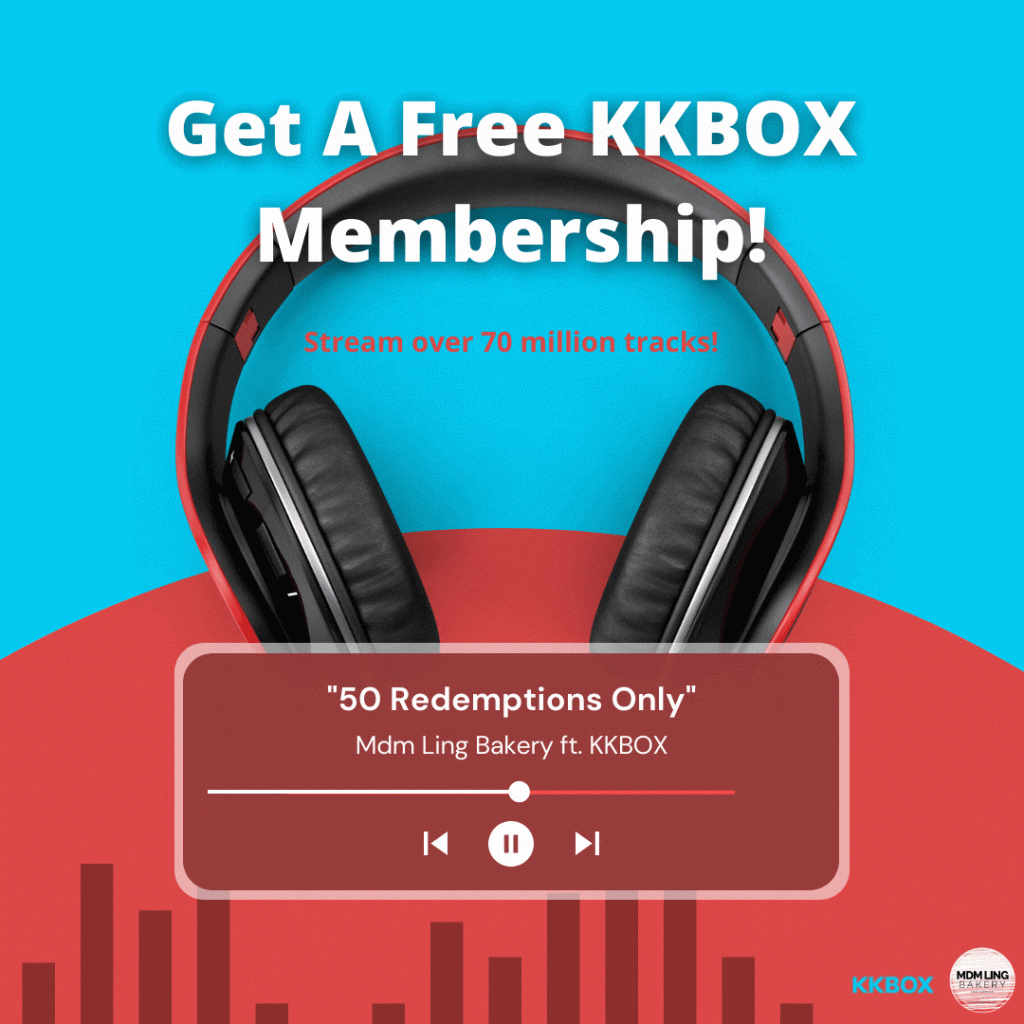 We've got a FREE 1-month KKBOX subscription just for you!
Simply enter <𝗞𝗞𝗕𝗢𝗫𝘅𝗠𝗟𝗕> when you order on our website to get unlimited ad-free music on the go while enjoying our best-selling goodies.
So pause your playlist and get your free membership TODAY because this exclusive offer is limited to the first 50 redemptions only!
GrabPay: Here's $5 for you! 🖐️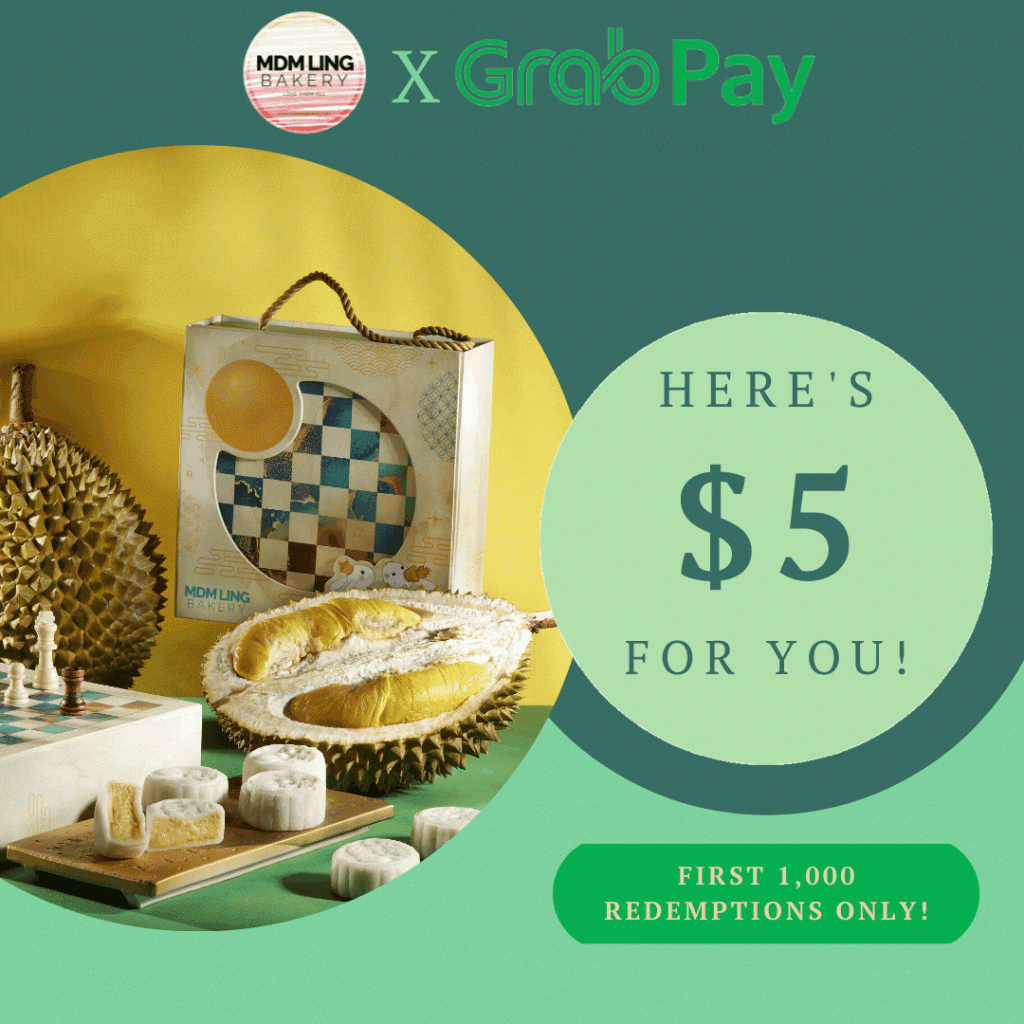 Give us a high five because you're getting $5 off your next purchase!
[Fully Redeemed]
Just follow these three easy steps:
Order $80 worth of goodies at mdmlingbakery.com
Checkout via GrabPay and log in to your Grab account
Add offer and choose "Mdm Ling Bakery: $5 OFF"
Hurry and GRAB this exclusive deal NOW because this offer is limited to the first 1,000 redemptions only!